Arrogant Senators Saslwa & Marsh Spit in the Eye of a Virgina Giant
Senators Saslaw & Marsh Break the Rules & Expect Gun Owners to Bow Down to theirs..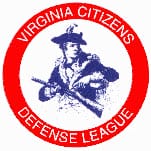 Virginia –-(AmmoLand.com)- Lt. Governor Bill Bolling confirms that Senators Saslaw and Marsh broke the rules of the Senate. And, worse, they will get away with it.
What hypocrisy. THEY break the rules, but expect US to obey them!
That is intolerable. The Virginia Senate needs new leadership. Period.
Unless the Senate votes in some new leadership, the elections of 2011 is where gun owners and other like minded Virginians will fix the problem.
The anger at what Saslaw and Marsh did to betray the public's trust is palpable. Not since the Roanoke Times published the list of CHP holders have I seen this many furious emails!
With many Democrats already looking nervously over their shoulders as election day draws ever nearer, this move by the Senate Leadership is a form of political Darwinism for their Party – pouring gasoline on a fire.
That's too bad, as there are some very good pro-gun Democratic Senators who are being dragged down a path they probably would not go down on their own. But, they chose their leaders and, clearly, chose poorly.
For us, let's not get angry – that accomplishes nothing. Instead let's channel that energy into fixing the Senate.
Saslaw and Marsh have just awoken a sleeping giant who will make the Senate Leadership's treachery a rallying cry.
We will come out as a huge voting block to remind the Senate Leadership that they serve at OUR pleasure. And we expect WHOEVER is in leadership to obey the rules and to honor and protect our right to self–defense.
Here is Freddie Kunkle's article in the Washington Post:
http://tinyurl.com/ydpwxcw

Lt. Gov. Bolling: Anti-gun bill panel creation broke Senate rules Yes, Democratic leaders in Virginia's Senate broke the rules when they killed a bunch of gun rights bills in a specially formed subcommittee. And, no, there's not a thing anybody can do about it.

That's the upshot of a ruling that came down Friday from Lt. Gov. Bill Bolling (R), who is president of the Senate.

The controversy began when Senate Majority Leader Richard Saslaw (D-Fairfax) and Courts of Justice Chairman Henry Marsh (D-Richmond) created a special subcommittee to consider several gun bills passed by the Republican-controlled House, including an attempt to repeal Virginia's ban on buying more than one handgun a month.

Almost all of the gun bills, except those that were similar to measures adopted by the Senate, died there last week on party-line votes. Among the dead was Del. Scott Lingamfelter's (R-Prince William) closely watched attempt to repeal the gun-a-month law….read more here. http://tinyurl.com/ydpwxcw
About:
Virginia Citizens Defense League, Inc. (VCDL). VCDL is an all-volunteer, non-partisan grassroots organization dedicated to defending the human rights of all Virginians. The Right to Keep and Bear Arms is a fundamental human right. Visit: www.vcdl.org