ATN Night Arrow 4-2 Night Vision Sight for Sport Shooting or Varmint Hunting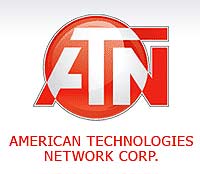 South San Francisco, CA –-(AmmoLand.com)- The ATN Night Arrow 4-2 night vision weapon sight features the latest ATN advanced technologies in a compact, lightweight, rugged weapon scope perfect for target acquisition, sport shooting or varmint hunting.
Available in a variety of Image Intensifier Tube configurations to fit any budget, the Night Arrow 4-2 features one-knob operation and mounts to a standard weaver rail.
Housed in a non-reflective matte-black composite body, the 4-times magnification glass lens features a "Red on Green" reticle system with a 1/4 MOA adjustment.
The illuminated center red reticle provides for optimal contrast against a dark or light target. Using just one AA battery the Night Arrow will run 30 hours providing exceptional optics.
ATN Night Arrow 4-2 Specifications:
Intensifier Tube: Generation 2+
Reticle: Red on Green
Windage & Elevation ¼ MOA
Magnification: 4X
Lens System: F1.2, 50mm
Field of View: 7.5°
Range of Focus: 10m to Infinity
Diopter Adjustment: +6/-4
Power Supply: One 1.5V AA size battery
Battery Life: 30 hours
Operating Temperature: -40°C to +50°C
Storage Temperature: -50°C to +70°C
Dimensions: 280 x 103 x 93 mm
11" x 4.1" x 3.7"
Weight: 1.4 kg (3.1 lb.)
MSRP: $1,495.00
About:
Night Vision by ATN – Night Vision Goggles, Scopes, Binoculars and Riflescopes is the worlds most trusted brand of Night Vision Equipment. At ATN our brand of Night Vision Devices, Night Vision Binoculars, Night Vision Mon-oculars, Night Vision Scopes and Daytime Rifle Scopes are widely recognized as the most innovative and highest quality made. Visit: www.atncorp.com