The ATN PS40-WPT Cutting-Edge Night Vision Technology
Day or Night System in Black and White.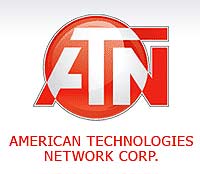 South San Francisco, CA –-(AmmoLand.com)- American Technologies Network, Corp. proudly introduces a new line of select units based upon ATN's White Phosphor Technology© (WPT™).
The ATN PS40-WPT™ Day/Night Scope System represents the latest advancement in image intensifier tube technology for crystal clear resolution and performance in black and white.
Studies conducted using the standard NV green versus the more natural black and white imagery showed the black and white produced greater contrast and clearer information on shapes and shadows. Operators who tested ATN WPT™ units reported a significantly better degree of detail, overall contrast, full-moon similarity and range of shades.
The ATN PS40-WPT™ gives a daytime scope night vision capability in seconds by mounting in front of the daytime scope to enable the nighttime operation. There is no shift of impact and no need to rezero or change your eye relief. Every ATN PS40-WPT™ is individually tested and aligned on an optical scale by ATN engineers to provide perfect alignment, every time. The ATN PS40-WPT™ features multi-coated all-glass optics with an automatic brightness control and bright light cut-off system. The front of the scope features a catadioptic front lens system and the eyepiece/output window is a large 40 mm. Built to withstand rugged wear, the ATN PS40-WPT™ is also equipped with a remote control and an optional scope mounting system for coupling to the objective of the day scope is also available.
ATN PS40-WPT™ Specifications
Intensifier Tube WPT™
Magnification 1x
Resolution 60-74 lb/mm
Power Supply (1) 3V lithium (CR123A)
Lens System F1:1.23, 80mm
FOV 12°
Controls Direct
Range of Focus 10m to Infinity
IR Illuminator 450mW detachable
Operating Temperature -40°C to +50C°
Storage Temperature -50° to +70° C
Environmental rating Weather resistant
Tactical Control Wire Yes
Dimensions 177 x 85 x 83 mm
6.9" x 3.3" x 3.2"
Weight 0.84 kg/ 1.85 lb
MSRP $4,195.00
(Also available in HPT, Gen. 3, Gen 3A, Gen. 3P and Gen. 4)
About:
Night Vision by ATN – Night Vision Goggles, Scopes, Binoculars and Riflescopes is the worlds most trusted brand of Night Vision Equipment. At ATN our brand of Night Vision Devices, Night Vision Binoculars, Night Vision Mon-oculars, Night Vision Scopes and Daytime Rifle Scopes are widely recognized as the most innovative and highest quality made. Visit: www.atncorp.com