Slots Available for 2010 Pan Am Shotgun Championship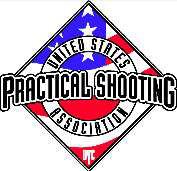 SEDRO-WOOLLEY, Wash. –-(AmmoLand.com)- The U.S. Practical Shooting Association (USPSA) announced that slots are still available for the 2010 IPSC Pan American Shotgun Championship, July 29 to August 1 at the Rockcastle Shooting Complex at the Park Mammoth Resort in Park City, Ky.
The match is a level IV IPSC shotgun championship and will feature 30 stages with a round count of 350. Top shotgunners from throughout the U.S. as well as a number of other nations are expected to compete.
To assist competitors with their ammunition requirements, match officials have established an ammunition supplier to take orders and provide ammunition ready for shooters test and sight in at the range. Shooters utilizing the ammunition supplier will not be required to go through chronograph testing.
For more information on the 2010 IPSC Pan American Shotgun Championship visit www.PanAmericanShotgun.org.
About USPSA:
The United States Practical Shooting Association is a non-profit membership association and the national governing body for the sport of Practical Shooting in America. USPSA has over 19,000 members and more than 350 affiliated clubs which host weekly matches throughout the country providing recreational shooters with the opportunity to test and refine their shooting skills in a safe, competitive environment. USPSA is also the U.S. Region of the International Practical Shooting Confederation (IPSC), which is comprised of approximately 67 nations. For more information, visit www.uspsa.org.