Gun Road Show – Have your Collectible Firearms Evaluated
National Firearms Museum's Wicklund To Evaluate Firearms At Cowboy Hall Of Fame In Medora, North Dakota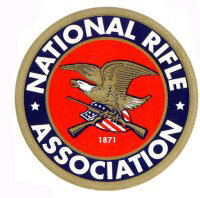 Fairfax, VA –-(Ammoland.com)-National Firearms Museum Senior Curator Doug Wicklund will be at the North Dakota Cowboy Hall of Fame in Medora, North Dakota, June 12-13.
The "Gun Road Show" takes place at the Cowboy Hall of Fame Saturday and Sunday, and Wicklund isn't coming empty handed — he's bringing the famous Smith & Wesson .44 Magnum revolver Clint Eastwood used in Dirty Harry.
Wicklund will be evaluating firearms from 1 to 4 p.m. on Saturday and 12 to 3 p.m. Sunday at the Hall, located at 250 Main Street in Medora. Organizers have established a one-firearm-per-person limit, and require each participant to have their gun checked at the door.
On Saturday, Wicklund will present a free seminar titled "Guns of the West" at 7 p.m. Learn about the famous guns of outlaws and lawmen as well as Hollywood firearms that won the cinematic West, many of which are on display at the National Firearms Museum in Fairfax, VA.
"The last time I was in Medora, some fantastic guns came in for me to review," Wicklund said. "I'm looking forward to seeing more pieces of Western history."
The North Dakota Cowboy Hall of Fame is the interpretive center for the history of Native Americans, ranching, rodeo, and the western lifestyle of the plains and Badlands. Designed by Bismarck architect Arnie Hanson, the 15,000-square-foot building, with a 5,000- square-foot patio, is located in downtown Medora, N.D., at the gate of the Theodore Roosevelt National Park.
For more information on the National Firearms Museum, visit nramuseum.org.