Three 20-Year-Olds Sentenced to Prison for Lying to Buy Firearms
As Convicted Felons They Are Prohibited From Even Possessing a Firearm.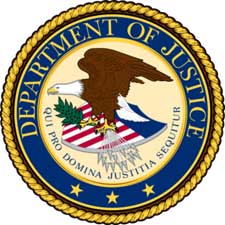 BROWNSVILLE, Texas –-(Ammoland.com)- Three 20-year-old Brownsville residents who lied to buy firearms for another are now convicted felons and will be serving prison terms, United States Attorney José Angel Moreno announced today.
Yesterday, United States District Judge Hilda G. Tagle sentenced Jesus Gutierrez, 20, Roel Gonzalez, 20, and Angel Zuniga, 20, to prison for purchasing firearms by making false statements.
Gutierrez, who bought two firearms, and Gonzalez, who purchased only one, were each sentenced to six months in federal prison to be followed by a two-year-term of supervised release. Zuniga, who purchased three firearms, was sentenced to seven months in federal prison to be followed by a like number of years of supervised release.
From Oct. 16, 2008 to Nov. 6, 2008, an individual known to the defendants as "Tavo" recruited each of them to buy firearms for him providing them the money for the purchase and instructions about which firearms to buy. Each of the young men acquired the firearms from licensed dealers in Pharr, McAllen, and Brownsville, Texas, by knowingly making false statements and representations, that is, by executing a Department of Justice, Bureau of Alcohol, Tobacco, Firearms and Explosives (ATF) Form 4473, Firearm Transaction Record, claiming they were the actual buyer of the firearm when in truth they were acquiring the firearms on behalf of "Tavo." All the firearms were eventually discovered in Mexico and traced back to the defendant purchasers. "Tavo" remains unidentified and a fugitive.
Gutierrez was immediately taken into custody, while Gonzalez and Zuniga were allowed to surrender.
Despite the fact that none of the 20-year-old defendants has a criminal record and they purchased relatively few firearms, the court noted that prison terms were necessarily to reflected the seriousness of the offense each had committed.
This case was investigated by agents with ATF. The case was prosecuted by Assistant United States Attorney Angel Castro.