York County Approves Amended Repeal of Shooting Restrictions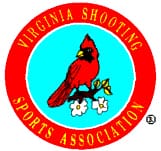 York County, VA -(Ammoland.com)- After 21 speakers shared their views on the subject for almost two hours, a split board voted 3-2 to repeal the county's restrictions on discharging firearms in some 60 neighborhoods but decided to retain a restriction against discharging firearms larger than .22 caliber.
According to the Daily Press, six residents spoke in favor of keeping the gun control rules, nine county residents spoke in favor of the proposal to repeal the discharge ordinance, and the remaining speakers were gun rights advocates who had traveled from around the Commonwealth to urge the repeal of the county's discharge ordinance.
There were two 3-2 votes that brought about the final result. In the first, supervisors Thomas Shepperd, Walt Zaremba and Sheila Noll succeeded in protecting the discharge restriction on all firearms larger than .22 caliber from the original proposal. Then, in a second vote, supervisors Shepperd, George Hrichak and Don Wiggins voted to throw out the county's ordinance that restricted discharging a firearm in the designated neighborhoods.
A special thanks goes to York-Poquoson Sheriff Danny Diggs County Sheriff who told the board repeatedly that the county restrictions were unnecessary and hadn't been used.
A copy of the final proposal as passed will be posted on the VSSA blog as soon as it is available.