Team GLOCK Wins Metal at Steel Challenge World Speed Shooting Competition
Dave Sevigny Wins Two Titles and Randi Rogers Finishes Strong.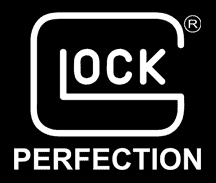 SMYRNA, Ga. –-(Ammoland.com)- Team GLOCK displayed their champion mentality as they competed in the 2010 Steel Challenge World Speed Shooting Championships held Aug. 19-22, in Piru, Calif. Team GLOCK Captain Dave Sevigny posted the fastest iron sight time, along with the best three division aggregate scores.
Team GLOCK member Randi Rogers finished high among the women's field of competitors. Both Sevigny and Rogers used GLOCK 17 pistols by S&J Customs for Open Centerfire division, while Sevigny used a GLOCK 17L for Limited division and Rogers used a GLOCK 34 in Production division.
Sevigny is the first person to win overall Steel Master and Limited divisions at National and World level Steel Challenge championships the same year.
Sevigny, earning a second place overall finish at the Open Centerfire match, finished at the top of nearly all the stages including an "Outer Limits" stage win.
"I trained hard in the past six weeks for this tournament," said Sevigny. "No titles are ever on ice for anyone in this group of guys. You have to grind every step of the way."
Rogers continued her successful season by finishing second Lady Steel Master; sixth place overall in Production division and Lady Open Centerfire with a high score.
"The Steel Challenge is by far the most difficult match I have ever shot," said Rogers. "I was pleased with my performances and I look forward to continue growing and learning so that I can win this title in the future."
"Our shooting team continues to showcase their talents and demonstrate the diversity of the GLOCK pistols," said Vice President of Sales and Marketing Gary Fletcher.

"Dave and Randi continue to place at or near the top of the standings in every competition they compete in. All of us at GLOCK, Inc., once again congratulate Team GLOCK for another superior performance."
As the team prepares for the final stretch of the 2010 season, their next competition event will be the USPSA Area 8 Championship in Fredericksburg, Va., held Aug. 26-29.