Utah Concealed Carry Firearms Permit Course
Honored In Approximately 30 States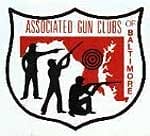 Maryland –-(Ammoland.com)- Want "Peace of Mind" when traveling out-of-state? It's possible with a Utah CCW Firearm Permit.
Protect yourself and your loved ones when traveling to visit family or to a favorite vacation destination.
As a Non-Resident of Utah and Law Abiding Citizen, you may obtain a Concealed Carry Firearm Permit from the State of Utah. The Utah CCW Permit allows you, as a Maryland resident, to carry a handgun in approximately 30 states.
This permit does NOT allow you to carry in the State of Maryland, but it is recognized in all of our adjoining states including Delaware, Pennsylvania, Virginia, West Virginia, and Ohio, the gateway to the Midwest.
This course will be hosted by; Concealed Carry Firearms Instructors Certified By The Utah Bureau Of Criminal Identification
WHERE:
Associated Gun Clubs of Baltimore (AGC)-Patapsco Ranges
Trap Range Upper Campus -Memorial Hall
11518 Marriottsville Road, Marriottsville, MD 21104
WHEN:
Saturday, September 04, 2010
(8:00-8:30 AM Check-In)
8:30 AM-1:30 PM Utah CFP Course
REGISTER BY CONTACTING EITHER:
UTAH CCW COURSE DOES NOT REQUIRE LIVE COURSE OF FIRE
COURSE FEE: $100.00 * INCLUDES *
Required Utah BCI Concealed Firearm Permit Classroom Instruction
Fingerprinting by Maryland CJIS Certified Technicians
Professionally Produced Passport/Permit Photographs
Express Postage to Utah
In addition to the $100 course fee, you will need to have available:
A non-refundable payment of $65.25 is to be included with your application. This fee consists of $35.00 for application and permit processing and $30.25 charged by F.B.I. to process the fingerprint card. The Bureau will accept check, money order or credit cards (VISA and MASTERCARD). Name and address must be imprinted on check. Make check or money order payable to the Utah Bureau of Criminal Identification. The Utah CCW Permit is valid for 5 years. The renewal fee is $10 and also valid for 5 years.
Total UTAH CCW COURSE AND PERMIT FEES:
$165.25 ($100 Registration Fee Required for inclusion on Roster)
Forms of Acceptable Payment for Course: Personal Checks, Money Orders, and Major Credit Cards: VISA, MC, Discover.
Note: Registration Fees are non-refundable, but may be applied to a future Utah CFP Course.
MINIMUM REQUIREMENTS:
US Citizen or Legal Alien at least 21 Years Old
Have Not Been Convicted of a Felony
Photocopy of Valid Driver's License or State ID (included with course)
One Photograph of Passport Quality (included with course)
One FBI Fingerprint Card (included with course)
Firearm Familiarity Certification (included with course)
Utah Bureau of Criminal Identification (BCI) Conducts Background Checks for All Applicants.
COURSE CONTENT:
The course is approximately 5 hours of classroom instruction and includes Safe Handgun Handling Rules, Nomenclature, Ammunition, Fundamentals of Pistol Shooting, How to Carry Concealed Options, Aggressive Behavior Management overview, Six Levels of Use of Force Continuum, Federal, State and Local Laws overview.
States having EITHER formal reciprocity with Utah OR that recognize the Utah CCW Permit:
· Alabama · Alaska · Arizona · Arkansas · Colorado · Delaware · Florida · Georgia · Idaho · Indiana · Kentucky ·Louisiana · Michigan · Minnesota · Mississippi · Missouri · Montana · Nebraska · New Hampshire · North Carolina · North Dakota · Ohio · Oklahoma · Pennsylvania · South Dakota · Tennessee · Texas · Utah · Vermont · Virginia · Washington State · West Virginia · Wyoming
NOTE:
This list can change without notice, and it is the permit holder's responsibility to confirm which states honor or have annulled their reciprocity agreement with the State of Utah.
Not all states recognize an "out of state" or "non-resident" Utah CCW Permit. At the present time, several of the states listed above do not recognize "out of state" or "non-resident" Utah CCW Permits. This can change at any time.
An up to date list is provided by the State of Utah's Bureau of Criminal Identification website. Click on the individual state links for information on that particular state's reciprocity agreements with Utah.
http://www.publicsafety.utah.gov/bci/FAQother.html
http://www.publicsafety.utah.gov/bci/documents/reciprocity_003.pdf
About:
Associated Gun Clubs of Baltimore, Inc. (AGC), located in Marriottsville, Maryland. The Associated Gun Clubs of Baltimore, Inc. was formed on July 1, 1944 when a number of World War II veterans in the Baltimore, Maryland area began looking for a place for recreational and competitive shooting. They organized with several other Baltimore area shooting clubs to form the "AGC" Visit: www.associatedgunclubs.org