The ATN Night Arrow6-CGT Night Vision Sight
Sport Shooter or Varmint Hunter Night Vision Weapon Sight.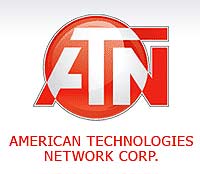 South San Francisco, CA –-(Ammoland.com)- American Technologies Network, Corporation manufactures night vision gear for law enforcement and the military and their commercial market scopes and sights are made with the same demanding requirements for durability, optical clarity, accuracy and night vision performance.
The ATN Night Arrow6-CGT is a weapon scope providing excellent observation, target acquisition and aiming capabilities for sport shooters or varmint hunters.
The CGT type of Image Intensifier tubes are engineered for significantly enhanced performance over standard 2nd generation IITs. The CGT IIT is a Multi-Alkali compact 18mm format MCP Image Intensifier. Highlights of the CGT specifications are typical SNR of 16-22 and resolution of 45-54 lp/mm. CGT IITs are sensitive in a wide spectral band and thus provide good contrast in all scene circumstances.
The ATN Night Arrow6-CGT features a "Red on Green" reticle system with a 1/6 MOA adjustment and an automatic brightness control (ABC) for tube protection. The center red reticle is illuminated for optimal contrast against a dark or light target. The light and compact sight features a non-reflective matte black finish and mounts to a standard weaver rail system. It is weather resistant and is designed to use 1 AA type battery. One-knob operation allows for easy one-handed use. The ATN Night Arrow6-CGT offers superior night vision performance in a rugged weapons sight at an affordable retail price of $1,795.00.
ATN Night Arrow6-CGT Specifications:
IIT type CGT
Magnification 6x
Resolution 45-54 lp/mm
Power Supply (1) 1.5V AA battery
Battery Life 30 hrs
FOV 5°
Range of Focus 10m to Infinity
Operating Temperature -40°C to +50C°
Storage Temperature -50° to +70° C
Environmental rating Water resistant
Dimensions 335 x 103 x 93mm
13.2″ x 4.1″ x 3.7″
Weight 1.7 kg/ 3.8 lb
MSRP $1.795.00
The ATN Night Arrow6-CGT also features the Total Darkness IR System, Proshield Lens Coating and Automatic Brightness control. Accessories include a detachable IR450 infrared illuminator, battery, instruction manual, lens tissue and warranty card.