Get Your Horus Falcon H37 Scope While Supplies Last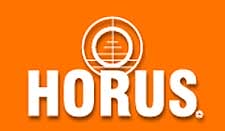 San Bruno, CA –-(Ammoland.com)- For a limited time, the Falcon H37 is back in stock here at Horus Vision. There is a limited supply, but you are the first to get the word, so hurry while supplies last!
You can purchase the Falcon H37 now at the Horus Website.
Stay tuned for more product updates in the upcoming months…
The Falcon is an absolute necessity if you are a rifleman who shoots targets at long range with exotic ammo or custom handloads. The Falcon is specifically designed for extremely heavy recoiling rifles. The steel tube allows you to clamp the scope down without adverse effects to the parallax mechanism.
The scope and Horus reticle combination allows you to unleash the accurate long-range potential of your rifle and ammo. Simply stated: the Falcon makes target and game shooting easy. Horus helps reduce sighting and holdover errors to hit targets at any range.
We spared no effort for our flagship scope. Our steel Falcon has never failed in duty, and we are very proud of that record. Independent tests show that the Falcon performs right alongside the highest quality scopes on the market, in terms of light transmission and distortion free imaging, at almost half the price.
Falcon H37
H37 Reticle
H37 Reticle
5-20×50 Illuminated Rifle Scope
About:
Horus brings cutting-edge technology to long-range shooting to help you shoot farther with ultimate accuracy. Horus reticles, scopes, ballistics software and accessories offer a simpler solution for making fast, precise, bulls-eye hits consistently. Our easy-to-use reticle design and targeting software deliver dramatic improvements no matter what your skill level. Visit: www.horusvision.com