Women of USPSA We Want You To Shoot For The USA
The Women of USPSA is looking for a few good women to take on the world.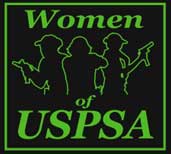 SEDRO-WOOLLEY, Wash. –-(Ammoland.com)- The online community for the women in the sport of practical shooting is helping the U.S. Practical Shooting Association – the 'USPSA' in Women of USPSA – field two woman's teams to officially represent the U.S. at the 2011 International Practical Shooting Confederation (IPSC) World Shoot in Greece.
USPSA fields a woman's Open division team, one of the four teams the U.S. usually sends to the world championships held every three years. Next year however, two additional teams will compete in the Production division and the Standard division, the equivalent of the Limited division within USPSA competition.
The idea for adding two more teams to the U.S. roster in Greece came from the Women of USPSA who are helping with the selection process by hosting an online application.
"The World Shoot is one of the most prestigious action shooting competitions in the world. USPSA has fielded Open and Standard ladies teams in the past, but never in Production division. We hope that our increased participation helps encourage growth in the woman's category, not just here in the America but throughout the world," said Julie Golob, captain of the Smith & Wesson shooting team and co-founder for Women of USPSA.
Women who are members of USPSA and interested in representing the U.S. in international competition have until December 5 to apply. The application for team selection must be made online at www.womenofuspsa.com, but a downloadable PDF version is available so competitors can prepare their shooting record over the pat two years before having to complete the information online.
For more information visit www.womenofuspsa.com or www.uspsa.org.
IPSC World Shoot Application
Online Application (https://www.surveymonkey.com/s/WorldShootSelection)
PDF Application (http://womenofuspsa.com/World%20Shoot%20Selection%20Reference.pdf)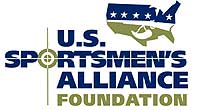 About:
USPSA is a non-profit membership association. Most of the more than 15,000 individual members belong to and regularly compete at one of the nearly 400 affiliated clubs and sections (groups of clubs banded together for mutual benefit) located across the United States. USPSA is affiliated with the International Practical Shooting Confederation (I.P.S.C.), which is comprised of approximately 67 nations. USPSA is the American region of IPSC. Visit: www.uspsa.org