RE: Pushing a Right to Keep & Bear Arms, the Sharp & Pointy Type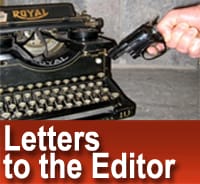 New York, NY –-(Ammoland.com)-The following Letter to the Editor was submitted to the New York Times referencing the article that was published in the Sunday New York Times, December 5th. It was not selected for publication.
Editor
New York Times
620 8th Avenue
New York, NY 10018
Dear Editor:
Thank you for focusing attention on the overreaching of Manhattan District Attorney Cyrus Vance, Jr., and his assault on knife-owners ("Pushing a Right to Bear Arms, The Sharp Kind," The New York Times, Sunday, December 5, Page 1).
The accompanying photo, of knives seized by Vance's office, shows how badly he is misreading New York law.
While pointy edges can be intimidating, not one of the knives depicted are illegal in New York, which forbids only switchblades, gravity knives and stilettos. Each of the knives in the photo is a perfectly legal "one-hand opening" knife — as are 80 percent of the pocketknives sold in the U.S.
Besides being legal in New York, Congress last year specifically exempted them from the provisions of the Federal Switchblade Act, after the Customs Service proposed redefining these knives as switchblades and gravity knives.
Knife Rights is committed to representing honest, law abiding citizens of New York in opposing DA Vance's overreaching and abuse of the law.
Yours,
Doug Ritter
Founder and Chairman
Knife Rights
313 West Temple Court
Gilbert, Arizona 85233
Tel.: 602-476-2702
EMail:
[email protected]
Pushing a Right to Keep and Bear Arms, The Sharp and Pointy Type