Carry Permit Reciprocity Bill on the Move While Anti Gun Senator Frosh Steps Up Attacks on Gun Owners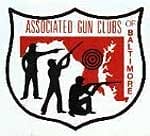 Maryland –-(Ammoland.com)- The 2011 Session opened quietly but ominous storm clouds are on the horizon.
We no longer enjoy a 6-5 majority in the Senate Judicial Proceedings Committee (JPR) and the voting mix of the House Judicial Proceedings Committee (JUD) is uncertain.
In the Senate, 37 incumbents remain, 7 former Delegates are now Senators, and 3 new members with no legislative experience in the Senate.
The House of Delegates now has 111 incumbents and 30 new members.
Over the next 4 years, your participation (or lack of participation) will determine the direction gun legislation will take. Martin O'Malley, riding on the crest of his decisive 2nd victory over Robert Ehrlich has no concern about being re-elected. Thus, he has nothing to fear if he decides to promote a Glendenning style gun control agenda.
The recent attack in Tucson has already become a springboard for gun control legislation across the nation which is being promoted by legislators who are not above exploiting a tragedy.
See you in Annapolis,
John H. Josselyn
Carry Permit Reciprocity Bill
Delegate Mike Smigiel's carry permit reciprocity bill will be heard by the House Judiciary Committee in Room 101 of the House Office Building. If passed, this bill will cause Maryland to recognize concealed carry permits issued by Virginia, Pennsylvania, Virginia and Pennsylvania. This is the first step toward having full reciprocity which will make Maryland concealed carry permits valid in these states.
Click here to read or download HB9 (Note: West Virginia was omitted by Legislative Services and will be added to the scope of the bill by way of amendment when Delegate Smigiel introduces his bill before the Committee.)
Your support is needed to advance this bill. Last session, this same legislation failed in a 10-10 tie vote. Please focus your efforts on the following members of the committee (remember to keep your communications polite and respectful):
Joseph Vallario, Jr. – Chairman
Kathleen Dumais – Vice Chair
Curt Anderson
Sam Arora
Jill Carter
Luke Clippinger
Frank Conway
Susan Lee
Kiefer Mitchell Jr
Luiz Simmons
Geraldine Valentino-Smith
Kris Valderama
Click here to E-mail members the House Judiciary Committee
Senator Frosh Trolls for Sponsors for Anti-Gun Legislation
The following is the text of an actual email sent by Senator Frosh to members of the Maryland Senate requesting that they co-sponsor his (Frosh) gun control bills.
From: Frosh, Brian Senator
Sent: Tuesday, January 18, 2011 11:10 AM
Cc: Senate of Maryland
Subject: Cosponsor Request

Dear Colleague:

I am writing to ask you to consider cosponsoring two bills I plan to introduce.

One prohibits detachable gun magazines with capacities of more than 10 rounds.

The other directs the Secretary of State police to deny a dealer license to a gun store if a person ineligible for a license will be involved in the ownership or management of the establishment. This bill also enhances the record keeping and reporting obligations of gun dealers and allows the Secretary of State Police to suspend the licenses of dealers who fail to comply.

I have final copies of both bills and would be pleased to share. Please contact my office if you would like to cosponsor these bills: extension 3124.

Sincerely,

Brian Frosh
What more do we need to say…

About:
Associated Gun Clubs of Baltimore, Inc. (AGC), located in Marriottsville, Maryland. The Associated Gun Clubs of Baltimore, Inc. was formed on July 1, 1944 when a number of World War II veterans in the Baltimore, Maryland area began looking for a place for recreational and competitive shooting. They organized with several other Baltimore area shooting clubs to form the "AGC" Visit: www.associatedgunclubs.org