Creedmoor Sports Unveils The Original SR MicroSight for AR15 Rifles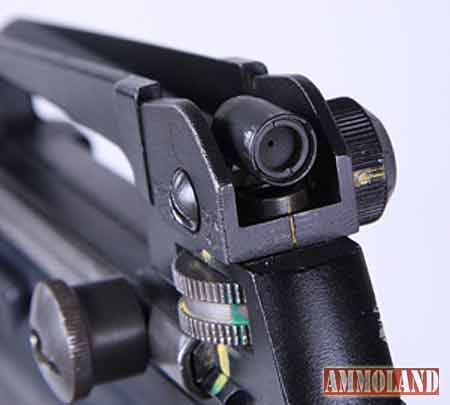 Oceanside, CA –-(Ammoland.com)- The Micro Sight hood replaces a standard AR-15 hood (1/4-32 threads) as found in most NM AR-15 rear sights.
Previous versions of either front or rear lenses required you to choose between focusing on the sight or the target—but not both. The MicroSight is an aiming aid that will simultaneously bring BOTH into focus! For the first time you'll have a sight picture where the front sight and the target are both in focus.
The MicroSight is a special application of the more general device called a Phased Zone Plate.  The physics of Phased Zone Plates prevents all the light from being placed in only two focal lengths.  The MicroSight attempts to confine the light into the Zero and first order focal lengths corresponding to the target and front sight.
"One of the most game-changing products to come out in years!" – Dennis DeMille, General Manager, Creedmoor Sports, Inc.
About:
Creedmoor Sports has been the leader in supplying quality competitive rifle shooting gear since 1979. Visit: www.creedmoorsports.com