Safariland Introduces SPEEDFEED Stocks in A-TACS, MultiCam & Flat Dark Earth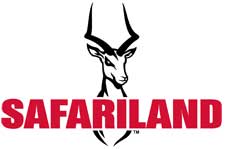 JACKSONVILLE, Florida –-(Ammoland.com)- Safariland, a BAE Systems line of business, introduces select SPEEDFEED I and SPEEDFEED III shotgun stocks in the popular Multi-Cam and A-TACS camouflage patterns and in Flat Dark Earth.
The new stocks debuted at the NASGW Show, and are in response to demand from law enforcement, military and consumers for shotgun stocks that match uniforms and natural environments.
The new camouflage patterns are applied hydrographically, while the Flat Dark Earth models are molded in that color.
Molded from 30 percent glass-filled polymer for strength and durability, SPEEDFEED I and SPEEDFEED III stocks feature magazine tubes on the side of the butt stock that hold a total of four 2 ¾" shot shells, two on each side, making extra shells or different loads instantly accessible. Shells are held in place with steel springs, holding them securely until needed.
SPEEDFEED I shotgun stock sets are made in a traditional shotgun butt stock configuration, with checkering for a secure grip. Stock sets include a butt stock, forend and recoil pad.
SPEEDFEED III stocks are the original and industry standard for tactical shotgun stocks. Featuring a one piece pistol grip, the Speedfeed III configuration allows true one hand control. Stocks sets include a butt stock with integral pistol grip, forend and recoil pad
Both the SPEEDFEED I and SPEEDFEED III stocks are available for the following 12 gauge shotguns; the Remington 870, Remington 1100, The Remington 11-87 and the Mossberg 500/590. They sell for MSRP of $149.95.
Visit www.safariland.com/firearmsaccessories for a preview of the new product.
About A-TACS
A-TACS represents a radical step forward in the science of concealment systems. The patented A-TACS process replaces digital square pixels with small organically shaped pixels, removing all 90-degree angles to create a more natural appearance. Additionally, the organic pixels are segmented into larger groupings organized within the pattern, creating a unique pattern within a pattern concept that enables A-TACS to conceal the operator more effectively at greater distances than previously possible. The pattern also features a greater range of inter-mingled natural colors for enhanced concealment capabilities.
A-TACS is the first tactical pattern to offer near full concealment from head to toe. A-TACS is The Total Concealment Solution.
About MultiCam
MultiCam is a single camouflage pattern designed to help conceal the wearer in multiple environments, seasons, and light conditions. MultiCam was created to address the real-world need for concealment across varied battlefield environments. MultiCam has been proven to work well across a very broad range of environmental conditions, allowing our forces the flexibility to operate wherever they are needed.
About Safariland
Safariland, LLC is a premier provider of law enforcement and security products and services, delivering a full-range of customer-specific solutions. Offering many of the world's most recognizable branded products in the public safety market, Safariland is committed to saving lives. For more information about Safariland and its body armor products, as well as information on the new NIJ-06 standard, please visit www.safariland.com.
About BAE Systems
BAE Systems is a global defense, security and aerospace company with approximately 107,000 employees worldwide. The Company delivers a full range of products and services for air, land and naval forces, as well as advanced electronics, security, information technology solutions and customer support services. In 2009 BAE Systems reported sales of £22.4 billion (US$ 36.2 billion).