Smith & Wesson Fills Three Agency Gun Orders for M&P Firearms
Hawaii Sheriff's Office, Plymouth Sheriff's Office and West Virginia State Police Convert to Smith & Wesson Firearms.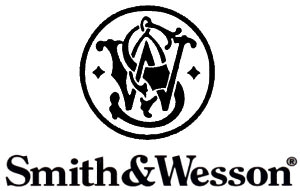 SPRINGFIELD, Mass.--(Ammoland.com)- Smith & Wesson Corp., the legendary 159-year old company in the global business of safety, security, protection and sport, announced today that it has recently filled orders from three agencies for duty firearms from its Military & Police (M&P) Series.
In Hawaii, the state's Sheriff's Office has chosen to equip all of its officers with M&P9 polymer pistols, while the Plymouth, MA, Sherriff's Office opted for the M&P45 pistol. In addition, the West Virginia State Police has received specially made commemorative M&P15 tactical rifles to serve as the agency's new duty patrol rifle.
Hawaii Sheriff's Office
Based out of Honolulu, the Hawaii Sheriff's Office has received 350 M&P9 pistols that will replace the department's currently issued steel framed side arms. Chambered in 9mm, the M&P9 received high marks in officer evaluations in the categories of accuracy, reliability and functionality. Evaluators at the Hawaii Sheriff's Office indicated that the M&P pistol incorporated several key features including the ability to change the grip size of the pistol to meet individual officer's needs along with the pistol's ambidextrous controls and ease of maintenance.
Plymouth Sheriff's Office
In Plymouth, MA, the Sheriff's Office received 593 M&P45 pistols that will replace currently issued, non-Smith & Wesson firearms supplied by a European-based manufacturer. During the evaluation process for a new pistol, the M&P45 pistol was noted for its advanced ergonomics, ambidextrous operating controls and interchangeable grip sizes. The enhanced features of the M&P pistol along with its reliability and accuracy during live fire assessment drills were all primary factors in the agency's decision-making process. The agency also noted that the M&P pistol was backed by a wide variety of services from Smith & Wesson, further supporting their decision to transition to the new pistol.
West Virginia State Police
After evaluating new patrol rifles for its officers, the West Virginia State Police elected to purchase 752 Smith & Wesson M&P15 tactical rifles. Each rifle, specifically manufactured to meet agency requirements, is packaged with a variety of custom features requested by the agency. Along with a specialized control number on both the upper and lower receiver, the M&P15 rifle is laser engraved with the West Virginia state patch. The commemorative rifles also feature the addition of night sights, a single-point sling and a BLAM2 accessory mount for optional accessory items such as bi-pods or lights.
During the evaluation period, the West Virginia State Police acknowledged the M&P15 rifle for its accuracy and high quality components. The department also noted that the semi-automatic rifle was fully supported with a robust package of training and support services from Smith & Wesson.
"We look forward to expanding our relationships with each of these agencies as they now join numerous law enforcement agencies within the United States that have likewise selected products from our M&P Series," said Leland Nichols, Senior Vice President of Sales for Smith & Wesson.

"Whether supplying a new duty side arm or working directly with an agency to custom fit an existing model to their specific requirements, Smith & Wesson is dedicated to delivering quality products with enhanced features to law enforcement professionals."
About Smith & Wesson
Smith & Wesson Holding Corporation (SWHC) is a U.S.-based, global provider of products and services for safety, security, protection and sport. The company designs and constructs facility perimeter security solutions for military and commercial applications, and delivers a broad portfolio of firearms and related training to the military, law enforcement and sports markets. SWHC companies include Smith & Wesson Corp., the globally recognized manufacturer of quality firearms; Universal Safety Response, a full-service perimeter security integrator, barrier manufacturer and installer; and Thompson/Center Arms Company, Inc., a premier designer and manufacturer of premium hunting firearms. SWHC facilities are located in Massachusetts, Maine, New Hampshire, and Tennessee. For more information on Smith & Wesson and its companies, call (800) 331-0852 or log on to www.smith-wesson.com; www.usrgrab.com; or www.tcarms.com.