Smith & Wesson, Thompson/Center Arms & Walther Introduce New Gun Models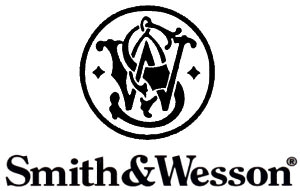 SPRINGFIELD, Mass.--(Ammoland.com)- Smith & Wesson Corp., the legendary 159-year old firearms maker, announced today new models and extensions to its Smith & Wesson, Thompson/Center Arms and Walther firearms portfolios.
The product lineup features the debut of a new-age self-defense revolver, the Governor, which offers multiple caliber capabilities along with a lightweight scandium alloy frame.
Other new models include extensions to the company's Military & Police (M&P) Series, Smith & Wesson Performance Center and Custom Engraving Shop.
The company also introduced a new line of Smith & Wesson 1911 pistols, the "E" Series, and an expanded Thompson/Center core black powder lineup along with the popular T/C Venture bolt-action rifle. Introductions to the Walther product line include the new PPQ polymer pistol in 9mm and .40 S&W along with design and styling updates to the popular P22 rimfire pistol.
Additional new models include:
Smith & Wesson Governor – An innovative scandium frame revolver capable of firing .45 Long Colt, .45 ACP and .410 gauge 2 ½-inch shotshells. The new six-shot revolver, with its standard front night sight and Crimson Trace laser option, carries forward Smith & Wesson's rich history of revolver manufacturing and dedication to the personal protection market.
M&P Rifle Series – New state compliant M&P rifles chambered in .22 LR or 5.56 NATO along with the new M&P15 Sport, specifically designed to address both price and function. Included in the line extensions are four M&P15 modern sporting rifle versions with factory installed bullet buttons for the California market and Realtree APG HD camo versions of the M&P15-22 .22 LR modern sporting rifle.
M&P Pistol Series – New M&P pistols packaged with accessory items and threaded barrels as well as a new model designed in collaboration with Viking Tactics. A new M&P22 pistol was also launched in the economical .22 LR caliber.
Performance Center – Three new hunting revolvers designed by Smith & Wesson's master gunsmiths along with a high-end M&P15-22 rifle available with or without a threaded barrel.
Custom Engraving Shop – Two new revolver models featuring intricate machine engraving, which bring aesthetics and value to these highly sought after steel canvases.
1911 "E" Series – Six newly enhanced 1911 pistols machined to exacting tolerances and built with a variety of custom features. The 1911 "E" Series pistols are designed with a new precision hand-fit trigger and are available in both traditional grips and round butt models.
Thompson/Center Arms T/C Venture – Economical bolt-action rifle available in five new caliber options. Each rifle is MOA (1" groups at 100 yards) guaranteed and standard with a variety of features requested by hunters.
T/C Venture Weather Shield – Popular bolt-action rifle available with advanced Weather Shield finish for extra protection against the elements.
Encore Pro Hunter XT Muzzleloader – Versatile black powder rifle built as the gun for all seasons with its interchangeable barrel design and corrosion resistant Weather Shield Finish.
Walther PPQ Pistol – Feature-rich polymer pistol available in 9mm and .40S&W. The PPQ comes with a new quick action trigger with a crisp pull and .1" reset. The PPQ is also standard with an ambidextrous slide lock and magazine release.
P22 Pistol – The ever-popular .22 LR pistol has been updated with an improved grip and new slanted slide serrations to improve ergonomics and functionality.
James Debney, President of Smith & Wesson's Firearm Division, said, "Smith & Wesson, Thompson/Center Arms and Walther have long been recognized as premier brand names in firearms. This year's new product lineup carries forward that reputation and expands our portfolio with a number of exciting new firearms. Whether customers are focused on protection of family and home; affordable sporting firearms for hunting or the shooting range; or performance oriented products for professional use, we have a product that will meet their needs. And each delivers the quality standard customers expect from these iconic Smith & Wesson, Thompson/Center Arms and Walther brands."
About Smith & Wesson
Smith & Wesson Holding Corporation (NASDAQ: SWHC) is a U.S.-based, global provider of products and services for safety, security, protection and sport. The company designs and constructs facility perimeter security solutions for military and commercial applications, and delivers a broad portfolio of firearms and related training to the military, law enforcement and sports markets. SWHC companies include Smith & Wesson Corp., the globally recognized manufacturer of quality firearms; Universal Safety Response, a full-service perimeter security integrator, barrier manufacturer and installer; and Thompson/Center Arms Company, Inc., a premier designer and manufacturer of premium hunting firearms. SWHC facilities are located in Massachusetts, Maine, New Hampshire, and Tennessee. For more information on Smith & Wesson and its companies, call (800) 331-0852 or log on to www.smith-wesson.com; www.usrgrab.com; or www.tcarms.com.