ISSC-Austria Gifts Two Modern Sporting Rifle Domains To The NSSF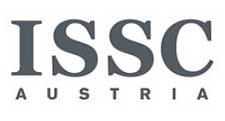 WARE, MA –-(Ammoland.com)- ISSC-Austria, exclusive importer and distributor of rugged, Austrian engineered and manufactured .22 LR training pistols and rifles, has announced that it will transfer ownership of its domains www.modernsportingrifle.com and www.modernsportingrifle.org to the National Shooting Sports Foundation as a demonstration of ISSC's good faith and support of the NSSF's ongoing modern sporting rifle media campaign.
ISSC-Austria released the MSR MK22 rifle in December of 2010 as the first product in ISSC's future line-up of modern sporting rifles.
The MK22 rifle is a metal and polymer, durable, military-style rifle built on the modern elements of today's modern sporting rifle platform. ISSC-Austria purchased the two domains as part of the ISSC MSR MK22 marketing campaign. NSSF began a national modern sporting rifle media campaign in 2009 in order to educate gun owners and non-gun owners alike about AR-15 style semi-automatic rifles and to correct widespread mis-perceptions about their use and operation.
Through its MSR campaign, the NSSF continues to place educational ads in major firearm and sporting magazines and on outdoor cable television networks. Furthermore, NSSF created a dedicated website NSSF.ORG/MSR to serve as the industry's preeminent resource containing facts, videos, and other information about MSRs. As part of its mission to promote, protect and preserve hunting and the shooting sports, the NSSF has made its national MSR campaign to rebuild the image of AR-15 rifles and other commonly used and owned sporting firearms its number one priority.
"The ISSC MSR MK22 rifle is one of the first rifles in our industry to promote the 'modern sporting rifle' moniker," Michael Weisser, President of ISSC-Austria said. "ISSC-Austria stands behind the efforts of the NSSF in their promotion of educating the American buying and non-buying public of these great rifles and giving these domains to the NSSF demonstrates our full intent to continue to partner with this prestigious association."

"As the originator of the 'Modern Sporting Rifle' and 'MSR' terms, the NSSF is delighted that ISSC-Austria plans to use them in connection with its new MK22 rifle," Jeffrey Yue, NSSF Associate General Counsel commented on behalf of the NSSF. In fact, NSSF wants to ensure that everyone can freely use these terms and is encouraging industry members to use them as much as possible in the mainstream so together we can reshape the public's attitudes about AR-15-style rifles.

"We are further pleased that Mr. Weisser and ISSC-Austria are generously turning over these domains in support of our joint efforts to promote and educate consumers on the MSR campaign."
About ISSC-Austria:
ISSC-Austria is the exclusive importer distributor and marketer of the M22 Range Pistol and MK22 Modern Sporting Rifle. www.issc-austria.com
About the NSSF:
The National Shooting Sports Foundation is the trade association for the firearms industry. Its mission is to promote, protect and preserve hunting and the shooting sports. Formed in 1961, the NSSF has a membership of more than 6,000 manufacturers, distributors, firearms retailers, shooting ranges, sportsmen's organizations and publishers. www.nsssf.org.
NSSF celebrates its 50th anniversary in 2011.