MasterPiece Arms Protector Pistols Enhanced
New Features for Increased Shooting Comfort.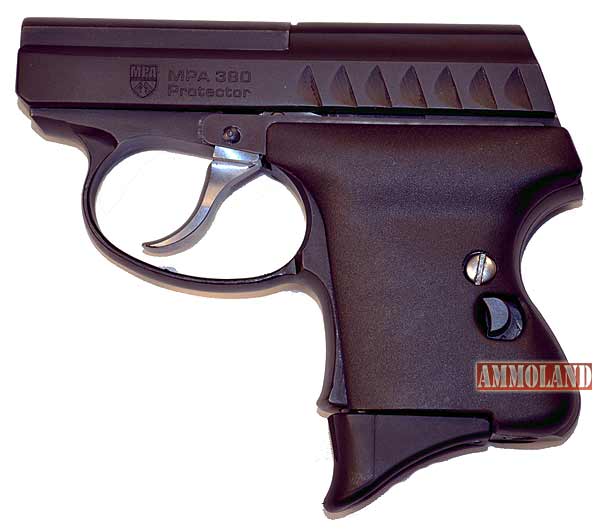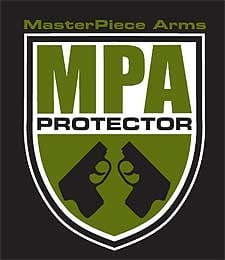 CARROLLTON, GA –-(Ammoland.com)- MasterPiece Arms, manufacturers of MAC 10 and the MPA Protector Series pistols are now shipping all Protector pistols with new enhancements for greater grip confidence and trigger feel.
The new Protector Grip Extension is an American made magazine floorplate made from durable composite that provides the shooter with a more comfortable grip. The Grip Extension will now be standard on all Protector models, as well as, the traditional flat magazine floorplate.
With the new Grip Extension, MPA has also designed the magazine catch to manage the additional downward force required by the new grip extension.
Another enhancement to the incredibly small and accurate Protector series is the Rev B Trigger made from stainless steel. The improved profile affords the shooter a smoother, more comfortable and controlled trigger pull.
For customers that have previously purchased Protector pistols and would like to receive the newest pistol enhancements, MasterPiece Arms is offering an Upgrade Kit for $20 that includes a new trigger, grip extension, the newly designed magazine catch and includes shipping.
MSRP for the MPA32 and MPA380 in black is $322.90. MSRP for both with a stainless steel upper is $345.90.
About MasterPiece Arms:
MasterPiece Arms, main offices located in Carrollton, combines quality engineering and state-of-the-art manufacturing to design and produce firearms, such as the re-innovated MAC 10 Defender Series. MasterPiece Arms is proud to offer one of the highest quality, subcompact, double action only pistols on the market while maintaining a very affordable price. MasterPiece Arms uses state of the art CNC machining, turning, laser cutting and bending in its manufacturing process.
MPA puts more than a year and a half into engineering, testing and re-testing its weapons to provide customers with one of the most enjoyable guns available. With versatile uses such as protection, hunting, tactical or novelty interests, MPA products are one of a kind and backed by a lifetime warranty for original owners. Learn more MasterPiece Arms products at www.masterpiecearms.com, call 866.803.0000. MasterPiece Arms is now on Facebook at www.facebook.com/MasterPiece-Arms