MicroSight For AR15 Rifles Now Legal
Civilian Marksmanship Program Approves MicroSight.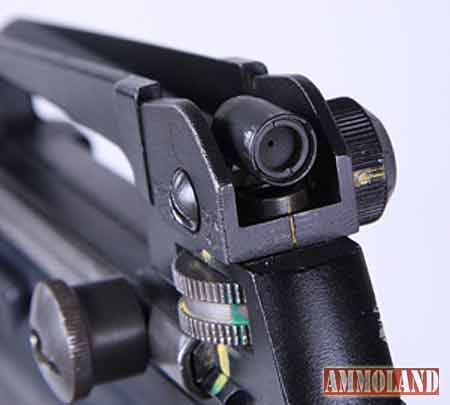 Oceanside, CA –-(Ammoland.com)- The CMP has now approved two commercial rear sight inserts for use in Service Rifle competitions.
The rectangular rear aperture insert produced by ShootingSight LLC of Cincinatti, Ohio and the SR MicroSight produced by Stallings Machine of Senoia, Georgia are now legal for use in CMP-sanctioned Service Rifle matches beginning with the 2011 shooting season.
The following two rule changes will be incorporated into the 2011 CMP Competition Rules that are due for release in March. Anyone with questions should contact CMP Headquarters at Camp Perry.
6.1.1 (4) Front and rear sights: Must be of U.S. Army design (either service or match). Front sights must have square-topped posts. Any modifications to the front sight, rear sight or rear sight hood must be specifically authorized in Rule 6.1.2.
6.1.2 (3) The dimensions of the rear sight aperture (internal diameter) and the front sight post (width) may vary from standard military dimensions. The rear sight hood diameter may not be longer than 0.70″ or larger than 0.50″ in diameter. The rear sight aperture may have a fixed, non-adjustable round, square or rectangular aperture insert. A corrective lens or multi-focal lens system may be inserted in the rear sight hood.
The SR MicroSight is available through Creedmoor Sports. We will have another 100 delivered to us from the supplier on February 1st. Be sure to place your order today because they won't be in stock long!
Item# MS-1 Our Price: $139.95
About:
Creedmoor Sports has been the leader in supplying quality competitive rifle shooting gear since 1979. Visit: www.creedmoorsports.com