Stop Johnston County NC Anti-Gun Ordinance Now
Meeting Feb. 8 at 6:00 p.m.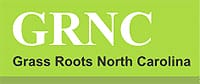 North Carolina –-(Ammoland.com)- Johnston County commissioners have presented a revised version of their proposed anti-gun ordinance and have scheduled the next meeting for Tuesday, February 8 at 6:00 p.m.
While your input has produced some positive movement, they commissioners are still bent on punishing law-abiding citizens for the irresponsibility of a few.
One provision would make it unlawful to "utilize a firearm while under the influence of alcohol or a controlled substance." While this sounds innocuous and well-meaning, consider this: As presented, if you had a beer for lunch and then 4 hours later dispatched a rat on your 10 acre lot, you would be guilty of a crime.
The same would apply if you had just come out of having a wisdom tooth removed and had prescribed a controlled substance like, say, Tylenol with codeine.
Another provision would outlaw shooting after sunset. What if you want to practice night shooting on your 10 acre property? For self-defense, some people practice light-assisted shooting on a regular basis.
This is a mere sampling of provisions in this ordinance. The good news is, you can have your say.
That is, unless you want the Johnston County Board of Commissioners to believe they are your mothers. Perhaps the penalties for these "offenses" should include sending you to bed early without supper!
IMMEDIATE ACTION REQUIRED
Contact Commissioners
Email AND call ALL Johnston County commissioners using this link: www.johnstonnc.com/mainpage.cfm?category_level_id=403&content_id=1837
Attend the meeting on Feb. 8 at 6:00 p.m. Let's do our best to pack the room at the Johnston County Courthouse Emergency Operations Center.
The Emergency Operations Center is located in the Johnston County Courthouse Law Enforcement Building located at 120 South Third Street in Smithfield. Parking is available in the parking lot located at the corner of Third Street and Johnston Street. Please enter the Courthouse Law Enforcement Building from the Third Street entrance and you will be directed to the Emergency Operations Center.
About:
Grass Roots North Carolina/Forum for Firearms Education is a non-profit, all volunteer organization devoted to educating the public about trends which abridge the freedoms guaranteed by the Bill of Rights, and engaging in grass roots activism to preserve those freedoms. Formed in 1994 to conduct a highly successful rally for the Second Amendment, GRNC has gone on to conduct projects like "Remember in November: A Gun Owner's Guide to Voting," bringing concealed carry to North Carolina. Visit:www.grnc.org