Weatherby's Vanguard Deluxe Rifle Back by Popular Demand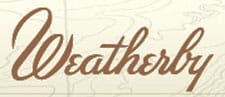 Paso Robles, CA –-(Ammoland.com)- Weatherby announces the return of the Vanguard Deluxe, a rifle designed to offer hunters and shooters an affordable combination of eye-catching looks and superior shooting performance.
"Back by popular demand, our Vanguard Deluxe is an exceptional value," said Brad Ruddell, Weatherby's vice president of sales and marketing.

"Initially introduced as the VGX many years ago, this rifle is nearly identical in appearance to our classic Mark V Deluxe and has many of the same features, but costs much less. Like all our Vanguard rifles, its performance is backed by a written accuracy guarantee."
The Vanguard Deluxe features a Monte Carlo-style, "semi-fancy" grade walnut stock (gloss finish) with maplewood spacers, and rosewood forend and grip cap. A polished action and high-gloss blued metalwork further enhance the rifle's looks.
Vanguard Deluxe rifles that have serial numbers beginning with the new "VB" prefix will be guaranteed to shoot SUB-MOA (a three-shot group of .99-inch or less) with factory or premium ammunition. Each will feature the new two-stage Match Quality Target Trigger, which has an auxiliary sear for a "creep free" consistent let-off and pre-set sear engagement at .008-.012. The trigger is adjustable for weight of pull down to 2.5 pounds.
Other accuracy-enhancing features include a 24-inch, #2 contour cold hammer-forged 4140 steel barrel with field crown. In addition, Weatherby's famous Monte Carlo stock design allows quick eye-to-scope alignment and fast target acquisition. A low density recoil pad helps control recoil and makes for more comfortable shooting.
Based on the legendary Mark V action, the Vanguard has a one-piece machined bolt, fully enclosed bolt sleeve and three rings of steel surrounding the casehead for an extra measure of strength and structural integrity.
Measuring 44.5 inches in overall length, the Vanguard Deluxe weighs approximately 7.75 pounds.
It is available in:
.257 Weatherby Magnum
.270 Winchester
.300 Winchester Magnum
.300 Weatherby Magnum
.30-06 Springfield
Right-hand models only.
Manufacturer's suggested retail price is $969. For more information, contact a local Weatherby dealer, call the company at (805) 227-2600 or visit www.weatherby.com.
Founded in 1945, Weatherby, Inc.'s line features the popular Vanguard and legendary Mark V rifles (production and custom), over/under and side-by-side shotguns in the classic Athena and Orion lines, Threat Response shotguns and rifles, semi-auto and pump shotguns, premium ammunition and security/shooting accessories. The company is based in Paso Robles, Calif., and invites all hunters and shooters to visit and join its free online community at www.weatherbynation.com.