Woolrich Selects Swanson Russell for Elite Series Tactical Public Relations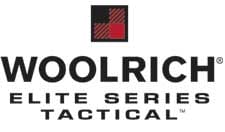 LINCOLN, Neb. –-(Ammoland.com)- Woolrich, The Original Outdoor Clothing Company since 1830, has selected Swanson Russell as agency-of-record for its Elite Series Tactical line.
Swanson Russell is tasked with leading Elite Series Tactical public relations and social media efforts, as well as serving as the primary point of contact for traditional and new media inquiries. Swanson Russell has worked with Woolrich on their traditional clothing line since 2002.
Headquartered in Woolrich, Pa., the company launched the Elite Series Tactical line in 2006. Originally focused on military and police special forces, the line has expanded to accommodate the needs of off-duty law enforcement, military contractors and civilian concealed carry.
"Woolrich Elite Series Tactical began with a dedication to producing the highest quality clothing for military and police," said Dave Hansen, partner and chief executive officer of Swanson Russell. "We're excited to help as Woolrich expands this line to better serve a wider audience."
Jerry Rinder, Woolrich's vice president of sales and marketing said "The Swanson Russell team understands the unique needs and desires of our target audience. Beyond that, they also possess an enthusiasm and genuine passion for helping Woolrich reach the next level in our communications efforts."
Founded in 1962, Swanson Russell is Nebraska's largest marketing communications firm, with offices in Lincoln and Omaha. In addition to working with local and regional clients, the full-service agency is nationally recognized for expertise in agriculture, healthcare, outdoor recreation and the green industry. For more information about Swanson Russell's "Real Connection" approach to advertising, public relations, interactive and branding services, visit www.swansonrussell.com.