Cities of Charleston & Martinsburg WV File Motions to Dismiss WVCDL Gun Control Lawsuits
This move exposes the Weaknesses of Their Cases and Strength of WVCDL's Cases.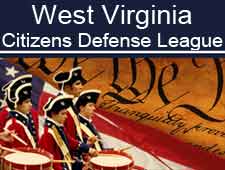 West Virginia –-(Ammoland.com)- Yesterday, the "Charleston Defendants" in WVCDL's lawsuit challenging the constitutionality and statutory validity of a variety of local gun control ordinances in the cities of Charleston, south Charleston, and Dunbar filed a motion to dismiss.
Today, all defendants in WVCDL's lawsuit challenging the constitutionality and statutory validity of Martinsburg's city building gun ban filed a motion to dismiss.
We are still awaiting responses from the South Charleston & Dunbar defendants, which are due on April 15, 2011.
Both motions to dismiss and other relevant documents in this cases are available here.
Before I receive questions, we did not make any mistakes in posting the 2 motions to dismiss and their supporting briefs on WVCDL's web site. Charleston and Martinsburg did make identical–and equally laughable–claims that WVCDL and its members do not have "standing" to sue because there is allegedly no real, credible, and immediate threat of criminal prosecution of any of you if you choose to violate the ordinances that WVCDL is challenging.
These arguments are factually absurd and grossly misstates the legal standard for "pre-enforcement challenges" to a law. The arguments made by both Charleston and Martinsburg concerning their allegations that WVCDL and its members lack standing to sue are absurd.
Dick Heller (who we are proud to call a fellow WVCDL member) did not have to unlawfully bring his handgun into the District of Columbia, illegally possess it, and argue his successful challenge to DC's former handgun ban from a jail cell. Neither did Otis McDonald in his successful challenge to Chicago's former handgun ban.
In Medimmune, Inc. v. Genentech, Inc., 549 U.S. 118 (2007), the Supreme Court of the United States, in an opinion written by Justice Scalia, held that "where threatened action by government is concerned, we do not require a plaintiff to expose himself to liability before bringing suit to challenge the basis for the threat-for example, the constitutionality of a law threatened to be enforced. The plaintiff's own action (or inaction) in failing to violate the law eliminates the imminent threat of prosecution, but nonetheless does not eliminate Article III jurisdiction."
I encourage you to click the previous link and read pages 11 and 12 of the PDF file.Please note that if you choose to read the Charleston and Martinsburg motions to dismiss, the extensive body of case law they cite in support of their arguments almost entirely predates the Supreme Court's decision in Medimmune v. Genentech.
In addition to their baseless arguments on the issue of standing, the Charleston Defendants attempted to mount a defense of the legality of Charleston's ordinances under state law. However, in doing so, they confirmed WVCDL's view that those ordinances are without appropriate statutory authority to be valid as a matter of state law. Martinsburg, on the other hand, did not even attempt to mount a defense of its ordinance.
These recent filings confirm WVCDL's belief in the strength of its cases. Soon, the courts will enter scheduling orders specifying the time frame for briefing and oral arguments and a ruling on this motion. This, however, will be just one of many steps in the litigation process.
Finally, in light of the allegations by both Charleston and Martinsburg that WVCDL and its members apparently do not face a real, credible, and immediate threat of criminal prosecution under any of the ordinances that are being challenged, WVCDL and the other plaintiffs have extended both cities very generous offers to settle their respective cases. Both Charleston & Martinsburg have been extended settlement offers under which they would agree to repeal the challenged ordinances. After all, if Charleston and Martinsburg are not enforcing their ordinances and WVCDL's members have nothing to fear–as Charleston & Martinsburg appear to want make the courts believe, at least for the purposes of WVCDL's lawsuits–then why not go ahead and resolve this unfortunate misunderstanding and cleanse their respective city code books of what are apparently just dead letters?
At least we can dream. WVCDL's legal cases are strong and we are confident of victory, no matter how long it takes.
About:
The West Virginia Citizens Defense League (WVCDL) is a nonpartisan, nonprofit, all-volunteer, grassroots organization of concerned West Virginians who support our individual right to keep and bear arms for defense of self, family, home and state, and for lawful hunting and recreational use, as protected by the state constitution and the Second Amendment of the United States Constitution. Visit: www.wvcdl.org