Media Veterans Elected as Professional Outdoor Media Association POMA Officers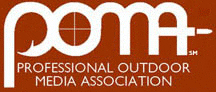 Johnstown, PA –-(Ammoland.com)- Four outdoor industry media veterans were elected as the 2011-2012 officers of the Professional Outdoor Media Association (POMA).
Freelance journalist Michael D. Faw will serve as POMA's chairman and Kevin Tate, VP of Productions with Mossy Oak, was elected president.
The incoming treasurer is Tammy Sapp, who is the communications manager for the Remington Outdoor Foundation, and NRA Editorial Director John Zent will serve as the organization's secretary.
"POMA's current board of directors is thrilled that Mike, Kevin, Tammy and John have agreed to continue serving the organization as officers," said Bill Miller, POMA chairman.

"Their works on the board and efforts on behalf of the organization have been exemplary. They bring incredible enthusiasm and commitment to POMA – a key factor in the organization's ongoing growth."
Michael D. Faw works full-time freelance editor, writer and photographer; and covers a wide range of outdoor sports with an emphasis on hunting, shooting and optics. He's worked in this capacity for more than two decades. Faw's work has appeared in dozens of international, national, regional and state publications.
Tammy Sapp manages the content for OutdoorRoadmap.com, coordinates public relations efforts for Remington Outdoor Foundation and works on a variety of education and marketing communications projects. She has worked as an outdoor writer, photographer and public relations professional throughout her 25-year career, which included time at the Oklahoma Department of Wildlife Conservation and the National Wild Turkey Federation.
Kevin Tate serves as Vice President of Productions with Mossy Oak, overseeing its vast production efforts. He is an avid hunter and fisherman and an insatiable reader. In the past, Kevin also has produced copy for American Hunter, Step Outside, Remington Country and others. Whether focusing on print or video, Tate's mission is to deliver products Your browser may not support display of this image. that not only make the company proud, but also make all hunters proud of what they do.
John Zent has been employed by NRA Publications for 28 years. He started as an entry-level editor and subsequently progressed to a number of posts on NRA magazines and other media. Currently, John is Editorial Director, and as such is responsible for the editorial operations and content of six monthly magazines and four online sites covering all facets of shooting and hunting, and is also a co-producer of NRA's American Rifleman and American Hunter and American Guardian TV shows on The Outdoor Channel and The Sportsmen's Channel.
POMA (www.professionaloutdoormedia.org) is the premier, international, professional communicators' organization serving the traditional outdoor sports, including shooting, hunting, fishing, trapping and other heritage activities. POMA' more than 320 media members are renowned editors, writers, photographers, broadcasters, publishers and content providers. In addition, the 140-plus industry firms and organizations that are Corporate Partners share POMA's focus on serving the outdoor press corps, developing the next generation of outdoor journalists and perpetuating the traditional outdoor sports