Outdoor Industry Blogger Directory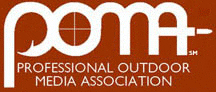 JOHNSTOWN, PA. –-(Ammoland.com)- The Professional Outdoor Media Association (POMA) announced the development of the Outdoor Industry Blogger Directory. List your blog now for free. The directory will be published in mid-April 2011.
Don't miss this opportunity to have your outdoor recreation/industry blog added to the Outdoor Industry Blogger Directory.
Listing a blog is free. Just take five minutes to provide blog details. The information automatically posts to the directory.
The Outdoor Industry Blogger Directory is being compiled by the Professional Outdoor Media Association (POMA) at the request of industry executives.
These professionals need to know who's blogging about outdoor recreation and the outdoor industry, what subjects are covered and how many readers are visiting.
These executives want to connect with bloggers provide support, information and resource access.
Are you an outdoor industry blogger?
Do you know of a great outdoor blog?
Does your outdoor industry company/organization have blogs?
If so, provide details on your blog(s). Get your blog listed and make it available to thousands of industry professionals and avid outdoorsmen.
In addition to listing your blog(s) in the directory, POMA will provide its Summary of Outdoor Blogs to each survey participant.
Direct link to blog listing site: www.survey.constantcontact.com/survey/a07e3hycq9tgku04vfx/start
POMA (www.professionaloutdoormedia.org) is the premier, international, professional communicators organization in the shooting, hunting, fishing and trapping industries. Its more than 320 media members are renowned editors, writers, photographers, broadcasters, publishers and content providers. In addition, the 140-plus industry firms and organizations that are Corporate Partners share POMA's focus on serving the outdoor press corps, developing the next generation of outdoor journalists and perpetuating the traditional outdoor sports.