Bill Introduced In U.S. Senate To Block Unauthorized Record Keeping on Gun Owners
Last week, U.S. Sens. Jon Tester (D-Mont.) and John Ensign (R-Nev.) introduced.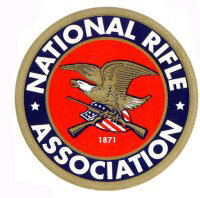 FAIRFAX, Va. –-(Ammoland.com)- S. 570 — "a bill to prohibit the Department of Justice from tracking and cataloging the purchases of multiple rifles and shotguns."
The bill would prohibit the use of federal funds for a multiple sales reporting scheme proposed by the Bureau of Alcohol, Tobacco, Firearms and Explosives. Last month, the U.S. House of Representatives adopted an amendment with similar language. That amendment to an omnibus spending bill, offered by Representatives Dan Boren (D-Okla.) and Denny Rehberg (R-Mont.), passed the chamber (277-149) with broad bipartisan support.
The BATFE is demanding the authority to require all of the 8,500 firearm dealers in California, Arizona, New Mexico and Texas to report all sales of two or more semiautomatic rifles within five consecutive business days, if the rifles are larger than .22 caliber and use detachable magazines. Yet, under existing law, the bureau has full access to every record of every firearm transaction by every licensed dealer, whether during a bona fide criminal investigation or simply to enforce compliance with record keeping requirements. This reporting scheme would create a registry of owners of many of today's most popular rifles–firearms owned by millions of Americans for self-defense, hunting and other lawful purposes.
Please contact your U.S. Senators and ask them to cosponsor and support S. 570. You can find contact information for your elected officials by using the "Write Your Representatives" tool at www.NRAILA.org, or you can call your U.S. senators at (202) 224-3121. S. 570 currently has 17 cosponsors. To see if your senators are cosponsors, please click here: www.thomas.loc.gov/cgi-bin/bdquery/z?d112:SN00570:@@@P
About:
Established in 1871, the National Rifle Association is America's oldest civil rights and sportsmen's group. Four million members strong, NRA continues its mission to uphold Second Amendment rights and to advocate enforcement of existing laws against violent offenders to reduce crime. The Association remains the nation's leader in firearm education and training for law-abiding gun owners, law enforcement and the military. Visit: www.nra.org