Ayoob, Walters, Crown and Parsons On This Weeks American Trigger Sports Network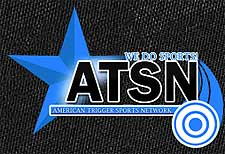 Ventura, CA – -(Ammoland.com)- This week on the Trigger Sports Network, Massad Ayoob, live from Chicago, weighs in on Colorado incident where an 8 yr. old boy is pepper sprayed by police.
Plus, Mark Walters, host of Armed American Radio, who has and 8 yr old of his own, brings a parental perspective to this subject.
Barbara Crown, publisher of the Hunting Report, reports on a 100 lb. tusker taken in Zimbabwe.
A 24 yr old in the Netherlands, armed with machine gun, kills six and wounds 15, in a shopping mall.
Rachel Parsons, live from NRA-ILA, reports on new legislation in AZ and CA that will affect your 2nd amendment rights.
All this and more, at www.atsn.tv – Your #1 Network for Trigger Sports! On your computer, 24/7, when YOU want to see it!
Event DVD's available from the ATSN.tv store.
Click here to see recent video: www.atsn.tv
James B. Towle
Host
American Trigger Sports Network
www.atsn.tv
About:
ATSN was born from the already popular Radio series, "Trigger Sports Radio" which was broadcast nationwide, and hosted by James B. Towle. James wanted to bring the world of Trigger Sports to a whole new level by introducing video clips and LIVE coverage from shooting events on the Trigger Sports LIVE! weekly show. ATSN is set to be the leader in your trigger sports news, and now we are broadcasting around the world! Visit: www.atsn.tv