Final Year Of Time-Limited Collectible Series Kicks Off
Display case and frame available for five-year series.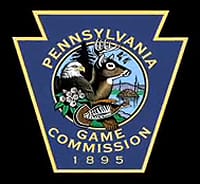 HARRISBURG, PA –-(Ammoland.com)- The fifth and final year of the Pennsylvania Game Commission's two time-limited collectible series – the Wild Turkey Heritage Series and the Upland Game Bird Series – now are available for ordering. Limited to the first 1,000 orders, which will be delivered between October and December, those interested should place orders through the agency's website (www.pgc.state.pa.us), or by calling 1-888-888-3459 (toll-free).
In addition to ordering online, a downloadable application is available on the agency's website (www.pgc.state.pa.us) by clicking on "General Store" in the menu bar under the banner, then click on "Collectible Series and Items." The mailing address is listed on the application.
The two, five-year series, which were launched in 2007, incorporate products grown and made in Pennsylvania, as well as the designs of an award-winning Pennsylvania wildlife artist.
"The individually numbered wild turkey calls and knives are handsome additions to any collection," said Carl G. Roe, Game Commission executive director. "Both series, which also offer corresponding fine-art prints and patches, feature products made in Pennsylvania by Pennsylvanians.

"It's also important to remember that all purchases from these collectible lines will support wildlife conservation in Pennsylvania and help preserve our hunting heritage."
The "Wild Turkey Heritage Series" featured five collectible box-style turkey calls, made in Pennsylvania by Top Calls in Renovo, Clinton County, and are priced at $49.95 (plus tax and shipping). Each year, the calls have been made from a different Pennsylvania-grown wood. The final year will feature a combination of walnut, maple and sycamore. The first four calls of this series were cedar, walnut, cherry and sassafras. Each call comes in a green velvet bag and features a different wild turkey scene.
The "Upland Game Bird Series" featured five collectible mini-trapper knives made by W.R. Case & Sons Cutlery Co., of Bradford, McKean County, and are priced at $74.95 (plus tax and shipping). For the final year, the knife will feature a mourning dove, and will have a dark red bone handle. The first four years featured the ruffed grouse with an amber bone handle; American woodcock with a chestnut bone handle; ring-necked pheasant with an old red bone handle; and bobwhite quail with an antique bone handle. All knives come in an attractive tin featuring the artwork of that year's upland game bird.
Complementing the turkey calls and knives will be a special fine-art print and collector's patch designed by Gerald W. Putt, of Boiling Springs, Cumberland County. Each art print –available either framed or unframed – and patch will represent the original wildlife artwork used for each product line.
The patches, for both series, sell for $5.66. Also, both framed prints, which are 13×18 inches, sell for $179.95, and unframed prints are available for $79.95. All products are subject to state sales tax and shipping and handling charges.
To wrap up this five-year series, the Game Commission also is offering a display case that holds all five turkey calls and a frame that holds five patches. Both the display case and patch frame were designed by Top Calls, of Renovo, and are handcrafted from Pennsylvania cherry wood.
The turkey call display case, which sells for $65 (plus tax and shipping), has "Wild Turkey Heritage Collection" engraved on it along with the Game Commission logo. Customers also may request that the engraving be personalized. The display case dimensions are 17 inches high, by 10.5 inches wide by 2.75 inches deep.
The patch frame sells for $35.85 (plus tax and shipping), and is engraved with the Game Commission logo and the words "Pennsylvania Game Commission." Customers also may have it personalized. The frame's dimensions are 25 inches wide, by six inches high by one inch deep.
Orders for the display case and frames may be placed by calling the Game Commission's Paid Publications Division at 1-888-888-3459 (toll-free). Photos of both items are posted on the Outdoor Shop for review only.
A limited supply of the 2008, 2009 and 2010 Upland Game Bird Knives and Turkey Calls are available on a first-come, first-served basis.