International Training Inc Texas Campus to Teach Advanced Sniper / Observer Course
At Mountain States Tactical Officers Association (MSTOA) Conference May 3-5, 2011.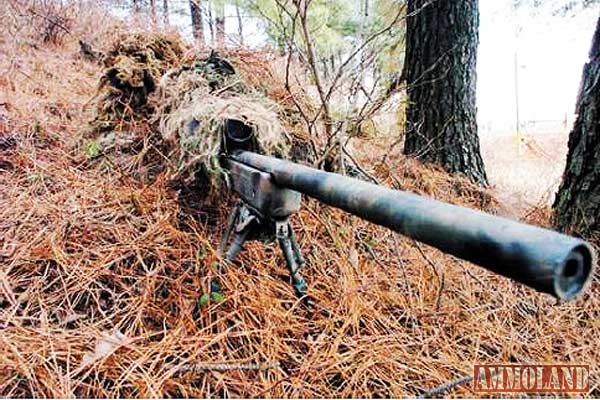 DILLEY, TX –-(Ammoland.com)- International Training, Inc. (ITI), a subsidiary of Wackenhut Services Inc., and providers of benchmark security training programs to the U.S. Government, U.S. Military and corporate America, will be teaching an Advanced Sniper / Observer Course at the Mountain States Tactical Officers Association (MSTOA) Conference held at Fort Harrison, MT May 3-5, 2011.
This course is complete in content regarding advanced sniper marksmanship and the tactical application of sniper / observer skills.
The range and field applications stress precision shooting and proper tactics. Students will be presented a wide variety of live fire drills and scenarios.
This course will cover the following advanced skills:
Advanced Sniper Marksmanship
Position Shooting
Engaging Multiple Targets
50-700 Known / Unknown Targets
Urban Operations
Stress Shooting
Moving Targets
Observer Skills
Techniques of Observation
Equipment requirements: 308 rifle or other short action caliber capable of one minute of angle; easily adjustable scope, bipod, leather or nylon sling, not a carrying strap; rear bag; cleaning gear for rifle; pen, pencil, highlighter and black marker; two small spiral notebooks or one rifle data book; flashlight; calculator; eye and ear protection; long sleeved shirts and long pants; durable boots or footwear; Camelback or other water system; leather gloves; rucksack or backpack to carry all gear; sunscreen; bug repellent; rain gear; hat or ball cap; wind meter; spotting scope. 250 rounds of match grade ammunition.
To register for the MSTOA Conference and the Advanced Sniper / Observer course, please visit the MSTOA website for the conference registration form. For more information, visit www.mstoa.comor www.itiwsi.com. Prior to April 15, 2011, registration fees per non MSTOA member is $175 each, MSTOA members (1-5 members) $150 each and MSTOA members (6+ members) $125 each. After April 15, 2011 late registration fees of $50 per individual and $150 per team will apply.
About the Instructors
ITI's instructor cadre is a globally experienced and diverse group. This provides a unique and balanced perspective in creating our training programs. The instructors are drawn from all branches of the Department of Defense, Department of Homeland Security, Military and Law Enforcement Special Operations, Federal, State and Local Law Enforcement, along with members from the Intelligence and Investigative communities. This blend of full time instructors provides an outstanding depth and strength to ITI's training.
About International Training, Inc.
International Training Incorporated (ITI) is a subsidiary of Wackenhut Services Inc. Founded in 1989; ITI is committed to providing benchmark security training programs emphasizing professionalism, quality, customer service, and a fair price. ITI conducts both mobile and fixed site training in security assistance and security service programs for the U.S. Government, U.S. military, corporate America, and now private citizens. For more information on ITI or any of their courses, log on to www.itiwsi.com.
About Mountain States Tactical Officers Association (MSTOA)
Mountain States Tactical Officers Association (MSTOA)'s mission is to provide mutual aid and protection of its members, to gather the members in social sessions, to train and to educate existing tactical officers to assist their law enforcement agencies, to test and evaluate new equipment and provide reports on the performance of same, to hold an annual conference for all members and potential members, to provide training and instruction to existing tactical teams, to provide correspondence to all members through a newsletter and to advance by legitimate means the interest of the membership, promote the general welfare of the Mountain States Tactical Officers Association, and do any and all things properly within the scope of the Association for the welfare of its members.