Raleigh City NC Council Spends Your Tax Dollars Opposing Concealed Carry
Big City Elitist Anti-Gunners Oppose HB 111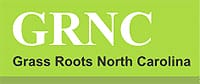 North Carolina –-(Ammoland.com)- Pretending that it was any of their business, the Raleigh City Council – reaffirming their leftist credentials – have publicly come out in opposition to HB 111, which would protect your legal right to self defense in restaurants and parks.
In fact they proudly put the following release on the city website… (in case it didn't register, they are spending your tax dollars, to lobby against your rights) at www.raleighnc.gov/home/content/PubAffairs/Articles/ConcealedHandgunBill.html :
City Council Opposes Concealed Handgun Bill
"The Raleigh City Council on April 19 voted 7-0 to approve a resolution opposing provisions of a concealed handgun bill before the North Carolina General Assembly.

"The proposed legislation would allow people with concealed permits to carry their handguns into public parks and restaurants that serve alcohol. The bill has been approved by the House and is now in the Senate.

"For more information, contact City Attorney Thomas McCormick ([email protected]) at 919-831-6560."
Well, we suggest that you follow the last piece of advice in their note and contact the city attorney and advise him that his clients should not deprive you of your right of self protection. In fact, we are going to provide you with the contact info for the entire city council, so you may tell them yourselves.
IMMEDIATE ACTION REQUIRED
Contact
The following contact information can be found at the city council's website: www.raleighnc.gov/government/content/LandGovernment/Articles/CityCouncil.html
Also, they conveniently provide an email address that will email the entire City Council at [email protected]
City Council Members
ACTION: Deliver This Message
Dear City Council:

Why are you spending the people's money on depriving them of their right of self protection? By opposing House Bill 111, that is what you are doing. Are you prepared to guarantee everyone's safety in restaurants and parks? What will you say when your promises prove hollow?

I urge you to drop your opposition to HB 111. I will be following the progress of this matter through Grass Roots North Carolina and will remember them THIS FALL at the city council elections.

Sincerely,

A Concerned Voter
About:
Grass Roots North Carolina/Forum for Firearms Education is a non-profit, all volunteer organization devoted to educating the public about trends which abridge the freedoms guaranteed by the Bill of Rights, and engaging in grass roots activism to preserve those freedoms. Formed in 1994 to conduct a highly successful rally for the Second Amendment, GRNC has gone on to conduct projects like "Remember in November: A Gun Owner's Guide to Voting," bringing concealed carry to North Carolina. Visit:www.grnc.org