Uptagrafft Wins Silver at ISSF World Cup Changwon
Sergeant First Class Eric Uptagrafft (Phenix City, Ala.) is now two for two.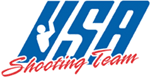 FORT BENNING, GA –-(Ammoland.com)- Competing in his second ISSF World Cup this season, Uptagrafft maintained his standard of excellence for the silver medal in Korea.
He secured an Olympic quota for the USA at the first ISSF World Cup leg in Sydney in late March with his first silver of the season.
Firing a solid 596 points in qualification, Uptagrafft entered the final in second place and didn't give an inch as he shot 103.6 points in the final.
Uptagrafft finished with 699.6 total points-just eight tenths behind gold medalist Sergei Martynov of Bulgaria. Martynov, the reigning World Champion and top-ranked prone shooter in the world, had a two point lead on Uptagrafft, but lost ground with 102.4 points in the final. The bronze medalist was Cyril Graff of France with 698 total points (595+103). Hometown hero Young Jeon Choi of Korea finished in fourth place with 697.2 points (593+104.2) and brought an Olympic quota place to his homeland. The second available quota was won by Germany's Maik Eckhardt with 696.2 points (593+103.2).
One newcomer to the ISSF World Cup final was Jonas Jacobbson of Sweden. Jacobbson is a 16-time Paralympic gold medalist looking for a 2012 Olympic quota. Jacobbson, a 45-year-old wheelchair rifle shooter, has dominated the Paralympic scene since his debut in 1984. He missed his goal of a pass to London by just two-tenths of a point in Korea, but will continue on to the next ISSF World Cups in Fort Benning and Munich.
American Sergeant Joseph Hein (Mason, Mich.) finished with 592 qualification points and missed the final by one point. His U.S. Army Marksmanship Unit and National Rifle teammate Sergeant Michael McPhail (Darlington, Wisc.) also shot for 592 points. Don't forget to watch the highlights from the match at ISSF's YouTube Channel. For complete scores, pictures and upcoming events, check the ISSF Website.
ELEYELEY is a Proud Sponsor of the USA Shooting Rifle and Pistol Teams: ELEY Limited, manufacturer of the world's most consistently accurate rimfire ammunition, has been the Official Sponsor and Official Supplier of .22 rimfire ammunition of the USA Shooting rifle and pistol teams since 2000. For more information on ELEY and their products, please visit www.eley.co.uk.
About USA Shooting:
USA Shooting, a 501c3 non-profit corporation, was chartered by the United States Olympic Committee as the National Governing Body for the sport of shooting in April 1995. USA Shooting's mission is to prepare American athletes to win Olympic medals, promote the shooting sports throughout the U.S. and govern the conduct of international shooting in the country. Check us out on the web at www.usashooting.org and on Twitter at twitter.com/USAShooting.