ARMED AMERICAN RADIO Joins Intelligent Conservative Talk 960 KKNT in Phoenix, Arizona
ARMED AMERICAN RADIO is proud to announce its continued explosive growth with its newest affiliate, Intelligent Conservative Talk 960 KKNT in Phoenix, Arizona.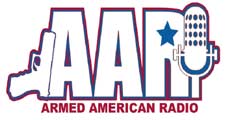 Atlanta GA –-(Ammoland.com)- The Armed American Radio Network hosted by Concealed Carry Magazine writer and co-author of the highly acclaimed book, Lessons from Armed America, Mark Walters is proud to announce its expansion into the nations 5th largest city, Phoenix, Arizona.
Beginning Sunday, May 29th 2011, Memorial Day weekend, Armed American Radio will begin airing on Intelligent Conservative Talk 960 AM KKNT every Sunday evening from 10pm-12am.
Syndicated host Mark Walters made the following statement:
"As the largest city in arguably the most gun friendly state in the nation, Phoenix has always been a natural fit for the Armed American Radio broadcast.

Arizona has a deep, rich history with the gun and the right to self-defense from its colorful days as a U.S. Territory to its present day tradition of being at the forefront of America's gun laws.

We have had many opportunities to bring AAR to Phoenix over the last year and I'm glad we waited to partner with KKNT.

With coverage throughout the entire Phoenix metropolitan area, our partnership with Intelligent Conservative Talk 960 AM KKNT means Armed American Radio listeners can now tune in from anywhere they may be in the Phoenix metro area including Phoenix, Goodyear, Avondale, Scottsdale, Mesa, Tempe or anywhere else they may find themselves when they feel the need to fill their prescription for freedom in the Valley of the Sun! Welcome to the broadcast, Phoenix"!
The addition of KKNT in Phoenix brings Armed American Radio coverage to 4 cities in Arizona including KAAA in Kingman, KZZZ in Bullhead City, and KNST in Tucson.
Nationally syndicated on the Salem Radio Network since September of 2009, in less than 2 years AAR has exploded into the fastest growing pro self-defense radio broadcast in the nation and one of the fastest growing radio programs in America.
AAR airs live nationwide every Sunday from 8-11pm ET, 5-8pm PT from the West Palm Beaches of South Florida to the North Slope of Alaska. Each week Mark Walters discusses the right to carry a concealed firearm, training, tips and carry techniques, the politics of the right to bear arms and the responsibility that law-abiding citizens have to carry a firearm for their own defense. The show blends an entertaining mix of nationally recognized guests with hard-hitting discussion about the right to carry a firearm.
"I made a decision live on the air early last year not to allow the other side any airtime on AAR. There's no "fairness doctrine" here. Gun owners, particularly concealed carry permit holders have been demonized by the mainstream press and disingenuous politicians for far too long. This show belongs to the law-abiding gun owner and concealed carry permit holder, not the anti-gun, freedom-haters. If someone wants to hear from the other side, they need only pick up a "news" paper or listen to any national "news" cast. On Armed American Radio, we expose them and if they're lucky, they may just win one of my coveted Bonehead of the Week awards", said Mark.
For more information and to schedule interviews with host Mark Walters: Please contact:
Mark Walters
Host
Armed American Radio Network www.armedamericanradio.com
[email protected]
386-AAR-Mark (386)-227-6275
Armed American Radio is syndicated on the Salem Radio Network. For media kit information, please visit www.srnonline.com/talk/talk-walters.shtml
About:
Armed American Radio is the most free-thinking, politically incorrect radio station in the U.S.A. We discuss liberty, self-defense, weapons, family, friends, and life. Visit: www.Armedamericanradio.org