Federal Premium Mobile Site Gets Ammo Recommendation Tool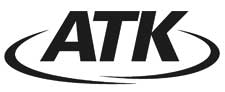 Anoka, Mn -(Ammoland.com)- The Federal Premium® mobile site, http://m.federalpremium.com, now has Federal's load recommendation tool.
This feature helps shooters find their ideal ammunition—all from anywhere on their mobile devices. The mobile site works with all smartphone platforms and also includes a Google Maps dealer locator.
Narrow the Options
The load recommendation tool helps shooters isolate exactly which Federal ammunition performs best for them. Users start by selecting their firearm, then move through steps narrowing caliber, range and usage.
The end result is a load recommendation specific and customized for each user. The process begins at:
http://m.federalpremium.com/recommendation.
Quickly Gaining Popularity
Federal Premium's mobile site, http://m.federalpremium.com has quickly grown in usage since its launch in early 2011. The site is a complete online resource intended specifically for mobile devices. Users can check promotions, look up products and find the nearest dealer—all from their smartphones. Hunters and shooters on-the-go should visit http://m.federalpremium.com.
"The load recommendation tool is a great way to narrow down your shooting options." said Marketing Technology Manager Mihai Moldoveanu. "We designed the tool to quickly take shooters through the entire process of selecting a load. From there they can find out how to get to the nearest store with the mobile dealer locator. This mobile site is ideal for on-the-go access."
To check out the mobile website today, go to http://m.federalpremium.com.
About Federal® Cartridge Company:
Headquartered in Anoka, Minnesota, Federal Cartridge Company has been providing hunters and shooters with high-quality rimfire, centerfire and shotshell ammunition since 1922. It pioneered the Premium category of ammunition and is part of the world's leading ammunition manufacturer, ATK Security and Sporting. For more information on Federal, visit www.federalpremium.com.