Indiana Bill Prevents Local Governments From Restricting Gun Rights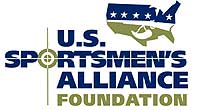 Columbus, OH –-(Ammoland.com)- Indiana Senate Bill 292, introduced by Senator Jim Tomes (R – Blairsville), and signed into law by Governor Mitch Daniels, prohibits local municipalities from regulating firearms, ammunition, and firearms accessories.
Specifically, the bill prohibits municipalities from enacting local laws that are more restrictive than state laws. It covers almost every aspect of gun ownership including the possession, carrying, transportation, registration, transfer, and storage of firearms, ammunition, and firearm accessories.
Senate Bill 292 also voids any current local ordinances that are more stringent than state law.
"Senate Bill 292 ensures that sportsmen and other gun owners don't have to worry about differing gun laws when they travel between different cities or counties within the state," said Evan Heusinkveld, U.S. Sportsmen's Alliance director of state services.

"Sportsmen and other gun owners owe a debt of gratitude to the Indiana legislature and Governor Daniels for carrying this effort into law."
About:
The U.S. Sportsmen's Alliance is a national association of sportsmen and sportsmen's organizations that protects the rights of hunters, anglers and trappers in the courts, legislatures, at the ballot, in Congress and through public education programs. Visit www.ussportsmen.org.