Last Chance for Gun Range Protection Bill – Two Weeks Left in Texas Legislative Session
SB 766 by Sen. Estes/Rep. Isaac has been in House Calendars Committee since April 21.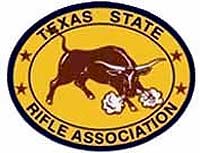 Houston, Tx –-(Ammoland.com)- SB 766 will help to protect safe sport shooting ranges from nuisance lawsuits. There is no opposition to this bill; not from the counties, from cities, or even the Texas Trial Lawyers Association.
As Texas grows, Texans are losing access to close sport shooting ranges and losing the opportunity to hone safety skills and enjoy the recreation of sport shooting.
It's not too late to move this Senate bill out of Calendars and get it to the Governor's desk this session but it needs to happen immediately!
Please contact the members of House Calendar's committee one more time and urge them to set SB 766 on the House Calendar quickly. Remind them there is no opposition to SB 766. We've been told the bill is in Good Shape!
Help protect Safe Sport Shooting Ranges. Set SB 766 by Rep. Jason Isaac on the House Calendar immediately! The clock is running out!
Contact Info for House Calendars Committee Members
Please Contact Speaker Straus and the House Calendars Committee Members below! Two weeks until the end of Session until 2013.
ACT NOW!
House Speaker Joe Straus
512-463-1000
To send an email to the Speaker,click on link Speaker's Email
Todd Hunter, Chairman
512-463-0672
[email protected]
Dennis Bonnen, Vice-Chairman
512-463-0564
[email protected]
Dan Branch
512-463-0367
[email protected]
Byron Cook
512-463-0730
[email protected]
Charlie Geren
512-463-0610
[email protected]
Jim Keffer
512-463-0656
[email protected]
Tracy King
512-463-0194
[email protected]
Lois Kolkhorst
512-463-0600
[email protected]
Eddie Lucio III
512-463-0606
[email protected]
Allan Ritter
512-463-0706
[email protected]
Burt Solomons
512-463-0478
[email protected]
Vicki Truitt
512-463-0690
[email protected]
John Zerwas
512-463-0657
[email protected]
Remember TSRA can't act without your membership. We're only as strong as our membership rolls. Renew, rejoin, or upgrade your membership today at www.tsra.com or call 512-615-4200.
Keep the Faith,
Sincerely, Alice Tripp
Texas State Rifle Association
About:
The Mission of the Texas State Rifle Association is to protect and defend the inalienable rights of the individual Texan to acquire, possess, transport, carry, transfer ownership and enjoy the right to lawful use of firearms for self preservation, for the defense of family and property and the common defense of the Republic and the individual liberties of the people. Visit: www.TSRA.com