NC Range Protection Act Out of Committee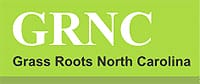 North Carolina –-(Ammoland.com)- On Thursday, SB 560, "Sport Shooting Range Protection" passed out of the Senate Judiciary II Committee thanks largely to the efforts of sponsor Sen. Andrew Brock (R- Davie, Rowan, GRNC ****) and committee chairman Sen. Buck Newton (R- Nash, Wilson, ****), both of whom deserve an immediate e-mail of thanks.
SB 560 is intended to close loopholes in our existing range protection law by extending the existing "grandfather" protection against noise and environmental complaints to ranges forced to relocate due to rezoning, annexation, condemnation or development.
A SMALL DARK CLOUD
After complaints that a range relocating to a different county might supersede existing ordinances, committee members of both parties, unfortunately, offered an amendment under which ranges which relocate to different counties may only do so if they meet the requirements of the new county. GRNC will work to remove the restriction. It should be noted that Sen. Newton argued vehemently against the amendment as just another anti-gun action.
IMMEDIATE ACTION REQUIRED
Contact: Things are moving fast in this session of the legislature. SB 560 could get a vote as early as TUESDAY. Immediately do the following two things:
CONTACT YOUR NC STATE SENATOR: Let them know they must vote for SB 560. To find who represents you, go to: http://www.grnc.org/contact_reps.htm. Deliver the message below.
THANK SENS. BROCK AND NEWTON: These gents are fighting for your rights. Let them know you appreciate it by contact them at: [email protected], [email protected]
DELIVER THIS MESSAGE TO YOUR SENATOR
Dear Senator ____________:

I am writing to express my support for SB 560, "Sport Shooting Range Protection." Encroaching development is quickly eliminating ranges for sport shooters. It is vital and fair that this bill be enacted to protect existing ranges.

I urge you to vote for SB 560 and use all of your influence to help pass this important bill. I will be following the progress of SB 560 through the alerts of Grass Roots North Carolina.

Sincerely,

A Concerned North Carolina Voter
Find Your Representatives
NC STATE House & Senate: www.grnc.org/contact_reps.htm
FEDERAL Congressman: www.house.gov/writerep/
FEDERAL Senators: www.senate.gov/
About:
Grass Roots North Carolina/Forum for Firearms Education is a non-profit, all volunteer organization devoted to educating the public about trends which abridge the freedoms guaranteed by the Bill of Rights, and engaging in grass roots activism to preserve those freedoms. Formed in 1994 to conduct a highly successful rally for the Second Amendment, GRNC has gone on to conduct projects like "Remember in November: A Gun Owner's Guide to Voting," bringing concealed carry to North Carolina. Visit:www.grnc.org