U.S. Senate Stands with NRA in Strongly Opposing U.N Gun Control Efforts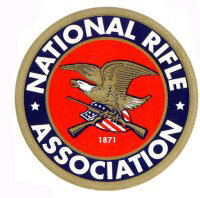 FAIRFAX, Va. –-(Ammoland.com)- For nearly 20 years, the NRA has worked tirelessly to oppose any United Nations effort to undermine the constitutional rights of law-abiding American gun owners.
The latest attempt by the U.N. and global gun banners to eliminate our Second Amendment freedoms is to include civilian arms in the current Arms Trade Treaty (ATT), which will be finalized next year.
In order for any treaty to take effect, however, it must be ratified by two-thirds of the U.S. Senate. To ensure that any ATT that includes civilian arms is dead on arrival in the Senate, the NRA has been working to get as many U.S. Senators as possible to publicly oppose any ATT that includes restrictions on civilian arms.
As of this morning, 50 members of the U.S. Senate have signed letters to President Obama and Secretary of State Clinton saying they will oppose any ATT that includes civilian firearms ownership. These strongly worded letters caution the President and Secretary of State to uphold the Constitution of the United States. As Senator Jerry Moran's letter warns, "(A)s the treaty process continues, we strongly encourage your administration to uphold our constitutional protections of civilian firearms ownership. These freedoms are non-negotiable, and we will oppose ratification of an Arms Trade Treaty presented to the Senate that in any way restricts the rights of law-abiding U.S. citizens to manufacture, assemble, possess, transfer or purchase firearms, ammunition and related items."
Thanking the NRA for our long-standing work on this issue, Senator Moran remarked, "I appreciate the NRA's partnership on this important effort to defend the rights of American gun owners. I want to thank them for their active support in sending a strong message to the Obama Administration that our firearm freedoms are not negotiable."
As we have for nearly two decades, the NRA will continue to fight against any U.N. treaty that undermines the constitutional rights of American gun owners. These letters send a clear message to the international bureaucrats who want to eliminate our fundamental, individual right to keep and bear arms. Clearly, a U.N. ATT that includes civilian arms within its scope is not supported by the American people or their elected U.S. Senators. We are grateful to Senator Moran, Senator Jon Tester, and all members of the Senate who have chosen to stand on the side of America's 80 million gun owners in opposition to those who want to eliminate our freedoms. And thank you as well to those NRA members who contacted their Senators and encouraged them to support this critical effort.
About:
Established in 1871, the National Rifle Association is America's oldest civil rights and sportsmen's group. Four million members strong, NRA continues its mission to uphold Second Amendment rights and to advocate enforcement of existing laws against violent offenders to reduce crime. The Association remains the nation's leader in firearm education and training for law-abiding gun owners, law enforcement and the military. Visit: www.nra.org