Model 70 Featherweight Compact Rifle Introduced By Winchester Repeating Arms For 2011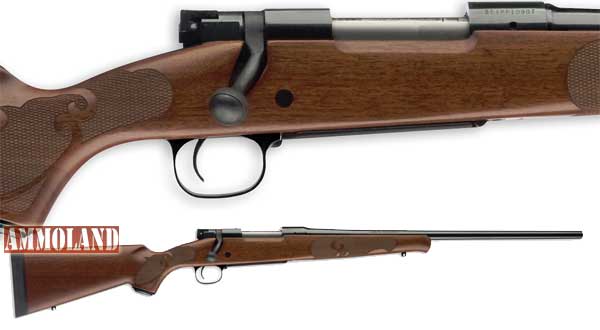 East Alton, IL – -(Ammoland.com)- With smaller-framed shooters and those who like a lightweight compact rifle in mind, Winchester Repeating Arms has introduced the Model 70 Featherweight Compact.
The new rifle features a 20-inch barrel, a 13-inch length of pull, an overall length of 39 ½ inches and weighs just 6 ½ pounds.
The Model 70 Compact is the perfect rifle for ladies, young shooters and those looking for a light-weight mountain rifle.
The Compact Model 70 action has Pre-'64 Controlled Round Feeding, the easy-to-use three position safety and a jeweled bolt body with a knurled bolt handle.
The rifle also uses the M.O.A. Trigger System that is easily adjusted. The stock is a satin-finished checkered walnut with a Packmayr Decelerator Pad. The rifle action is bedded and the barrel free-floated for exceptional accuracy.
The Model 70 Featherweight Compact comes in for popular calibers for 2011, 22.250 Rem., 243 Win., 7mm-08 Rem., and 308 Win.. Suggested retail price is $899.99
For more information on all of Winchester Repeating Arms innovative products, visit www.winchester-guns.com.