Campus Concealed Carry Debated
A Visit by Students for Concealed Carry on Campus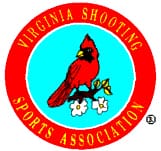 Virginia – -(Ammoland.com)- On Monday, days after reports that three youths attending a camp at Virginia Tech reported seeing a man with a gun covered by a cloth shut down the campus, Students for Concealed Carry on Campus held their second National Conference at the National Press Club in Washington DC.
Part of the day included a debate between Dr. John Lott, author of More Guns Less Crime, and Virginia Tech shooting survivor Colin Goddard, who currently works for the Brady Campaign.
While recounting the events of that day in 2007, Mr. Goddard told the audience that hypothetical statements by people who were not there, implying that guns might have lowered the death toll were "offensive," to him.
He told the audience that not all of the students in the building were "sitting ducks," as he described how one individual in another classroom got on the floor and pushed against the door with his feet to keep Cho from entering the room.
Goddard said "we need to broaden our perspective, we need to look past that last second … when we could have intervened."
He suggested that preventive measures, such as stricter licensing requirements, mental-health checks, and improved campus security and emergency planning, would be a more effective approach. You can watch video of the full conference on CSPAN's web site.
Three of the students also stopped by to speak with NRA News. (See Video Above)
About:
The Virginia Shooting Sports Association (VSSA) was originally founded as the Virginia State Rifle and Revolver Association in 1938. VSSA is the official state association of the National Rifle Association. VSSA is also closely affiliated with the Civilian Marksmanship Program (CMP), Virginia Outdoor Sports Information Network (VOSIN), National Shooting Sports Foundation (NSSF), Virginia Gun Collectors Association, and the Virginia Wildlife Federation (VWF). Visit: www.myvssa.org