Glock, Inc. Announces 25Th Anniversary Tactical Class With Gunsite Academy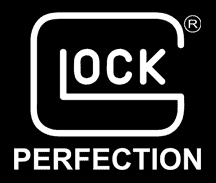 SMYRNA, Ga. –-(Ammoland.com)- GLOCK, Inc has announced they will be joining forces with Gunsite Academy to host a week-long, limited seating "GLOCK 25th Anniversary 250 Class."
The class, which is being held in celebration of GLOCK's 25th Anniversary in the United States, will take place on the Gunsite Ranch, in the high Sonoran Desert, on Oct. 10-14, 2011.
During the "all GLOCK week" at Gunsite, shooters will participate in standard Gunsite tactical curriculum with the focus solely on training with a GLOCK pistol.
"We are excited to partner with Gunsite Academy because they are known for their quality firearms training," stated Josh Dorsey, Vice President at GLOCK, Inc. "This week will deliver training tactics that showcase why GLOCK pistols remain the top choice for those who go into harm's way to defend us all."
Supplementary to the tactical training, shooters will be given the opportunity to train with certified GLOCK armorers, as well as learn more about the history of GLOCK. All participants of the limited space class will receive GLOCK merchandise highlighting the company's milestone anniversary celebration.
The GLOCK Shooting Sports Foundation (GSSF) and the GLOCK Armorer Group will be on hand providing demonstrations and tips for those who are interested during the course of the week.
To register for the class, or for more information, please visit www.gunsite.com or email [email protected]
About GLOCK, Inc.
GLOCK, Inc. is a leading global manufacturer of pistols and accessories. GLOCK's superior engineering has produced a pistol with only 34 parts and a rugged polymer-frame, providing industry-leading reliability shot after shot. GLOCK is renowned for its pistols which are safe, featuring three safeties; simple, offering a low number of components to provide reliability; and fast, with no encumbering parts to slow the speed to fire. This combination makes GLOCK pistols the first choice among consumers and law enforcement, with 65% of agencies nationwide choosing to carry GLOCK. Austrian-engineered, the company has manufacturing facilities in the United States and Austria. Based in Smyrna, Ga., GLOCK, Inc. is an advocate for our nation's law enforcement and military personnel, as well as all citizens' Second Amendment right to bear arms. For more information, please visit www.teamglock.com.