Tubb wins 6th National Long Range High Power Championship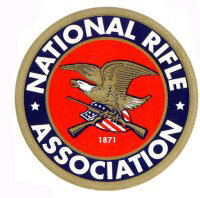 FAIRFAX, Va. –-(Ammoland.com)- David Tubb of Canadian, Texas won the NRA's 2011 National Long Range High Power Rifle Championship held from August 13-17 in Camp Perry, Ohio.
Also winner of the Wimbledon Cup, Tubb's dominant performance throughout the week concluded with a national record setting score of 1249-68X.
"Honestly, my wind reading is the best it's ever been and my prone skills are coming around," said Tubb. "I'm very pleased with the results."
Referred to as the sport's resident heavyweight by Sports Illustrated, 2011 is Tubb's sixth national Long Range High Power Rifle title in twenty-four years, his most recent coming in 2004. His success caught some competitors by surprise when they learned of his preparation heading into Camp Perry.
"Usually I shoot a few tournaments before Perry, but this is my first one of the year," said Tubb. "I've been coaching a lot on across the course and steel, so I've had some time behind the scope, just not behind the trigger."
With a final score of 1247-68X, defending champion John Whidden finished second overall while Rodrigo Rosa took third with a 1244-33x. Also a multiple Long Range title holder, Whidden shot side-by-side with Tubb on the final day of competition.
"I finished two or three shots ahead of David on the final relay," said Whidden. "I had a chance, but he was shooting too well. He wasn't giving anything away."
Michelle Gallagher of Phoenix, Arizona was named Women's Champion after firing an aggregate count of 1240-60X. Robert Skeketee won the Senior Championship with a total score of 1243-48X while Brianna Rachinski of Ferndale, Washington notched a 1224-38X to take home the Junior title.
The National Rifle Association and the Civilian Marksmanship Program conduct the National Matches at Camp Perry each summer, considered to be the "World Series" of the shooting sports. Participants range from novices to Olympic-level shooters, and include civilians, military personnel, and law enforcement officers. The NRA National Rifle and Pistol Championships are open to everyone; NRA membership is not required.
For more information about the National Rifle and Pistol Championships at Camp Perry or other competitive shooting events or programs, visit www.nrahq.org/compete or call (703) 267-1450.