ATK Awarded $30 Million in Orders for Non-Standard Ammunition (NSA)
ATK Has Multi-Year NSA Contract to Sustain Allied Security Forces.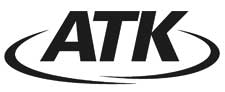 MINNEAPOLIS, Minn –-(Ammoland.com)-ATK (NYSE: ATK) has received a $30 million order to supply non-standard (non-NATO) ammunition to the security forces of Afghanistan via the U.S. Army's Product Director, Non-Standard Ammunition, Picatinny Arsenal, N.J.
To date, ATK has supplied more than 200 million non-standard ammunition items under an existing multi-year contract; and has consistently performed ahead of delivery schedule. ATK performs technical oversight, quality assurance, and supply chain management for a variety of non-standard small, medium, and large caliber ammunition, aviation rockets, rocket propelled grenades and mortars.
"ATK is focused on international expansion and continuing our outstanding performance on supply chain management. We are a leader in the non-standard ammunition marketplace and this latest award supports our core strategic priorities" said ATK Small Caliber Systems Vice President and General Manager Mark Hissong.
ATK is an aerospace, defense, and commercial products company with operations in 22 states, Puerto Rico, and internationally, and revenues of approximately $4.8 billion. News and information can be found on the Internet at www.atk.com.