Limited Win Gives Rudy Project's Miguez 4-Peat At USPSA Area 4 Shoot Out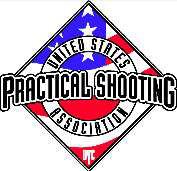 BURLINGTON, Wash. –-(Ammoland.com)- After winning seven of 12 stages, it's no wonder that Team Rudy Project's Blake Miguez of New Iberia, La. has captured another Limited division title at the U.S. Practical Shooting Association's Area 4 Handgun Championship.
With his commanding performance at this year's match, Miguez locked up his fourth Area 4 regional title in a row, and his seventh since 2003. He finished the match with a final score of 1467.0237 points. The win represents the second USPSA regional title Miguez has picked up this shooting season.
"Starting off with four straight stage wins, it's no surprise that Blake led the match from start to finish. He's had a strong season with big wins both in the U.S. and internationally, so I look for Blake to do well at this year's STI USPSA Handgun Nationals later this month" said Phil Strader, the USPSA Area 4 director.
Trailing Miguez by 23 points in second was Manny Bragg of Frostproof, Fla. who picked up three stage wins before ending the match with a score of 1443.7598. Third place went to Mike Seeklander of Owasso, Okla. with 1320.2293.
Rounding out the top five were David Weers of La Vernia, Texas and Canadian Mike Burrell of Vaughan, Ontario who placed fourth and fifth with 1267.1435 and 1240.5455 respectively.
The 2011 Area 4 Handgun Championship was held September 1-4 at the Double Tap Ranch in Wichita Falls, Texas.
To learn more about practical shooting, or join the 20,000 members of USPSA in the most dynamic and fast-paced shooting sport around, visit www.USPSA.org, follow @USPSA_Shooting on Twitter, like USPSA on Facebook (www.facebook.com/USPracticalShootingAssn) or read the Practical Shooting blog (http://practicalshooting.posterous.com).
About:
USPSA is a non-profit membership association. Most of the more than 20,000 individual members belong to and regularly compete at one of the nearly 375 affiliated clubs and sections (groups of clubs banded together for mutual benefit) located across the United States. USPSA is affiliated with the International Practical Shooting Confederation (I.P.S.C.), which is comprised of approximately 67 nations. USPSA is the American region of IPSC. Visit: www.uspsa.org