Gun Rights Attorney to Keynote New Jersey State Association Banquet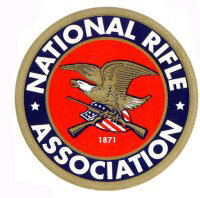 FAIRFAX, Va. –-(Ammoland.com)- Gun rights attorney and author Evan Nappen is scheduled to be the keynote speaker at the Association of New Jersey Rifle & Pistol Clubs (ANJRPC) combined Annual Meeting Banquet and Friends of NRA Dinner & Auction on Saturday, October 15 starting at 6:00 p.m.
ANJRPC is the official NRA State Affiliate in New Jersey.
The keynote will be entitled "The Bulletproof Gun Owner – How NOT to Become a Victim of NJ Gun Laws!" Autographed copies of the most recent edition of the New Jersey Gun Law Guide will be available at a discounted price, and attorneys will be on site to answer brief legal questions on New Jersey gun law at no charge.
In addition, ANJRPC will be offering new memberships at a discounted rate on site at the banquet ($10 off range memberships and $5 off non-range memberships) – an ANJRPC first!
The festivities are guaranteed to be lively. The auction portion of the banquet will feature one-of-a-kind NRA-branded collectible merchandise, and half the proceeds will be donated back to New Jersey shooters by the NRA Foundation.
Banquet seating ($50 per ticket) is open to the public on a first come, first-served basis. To ensure that seats are still available and that the event is not sold out, please prepay for a ticket by contacting Lisa Caso at [email protected] or (201) 424-5536.
This event will be held at the Gran Centurions, 440 Madison Hill Road, Clark, NJ 07066. Directions can be found here or by calling (732) 382-1664.
About:
Established in 1871, the National Rifle Association is America's oldest civil rights and sportsmen's group. Four million members strong, NRA continues its mission to uphold Second Amendment rights and to advocate enforcement of existing laws against violent offenders to reduce crime. The Association remains the nation's leader in firearm education and training for law-abiding gun owners, law enforcement and the military. Visit: www.nra.org