Zusa City CA Council Drops Propsed Zoning Regulations Affecting Firearms Dealers From Its Agenda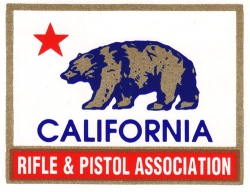 Sacramento, CA –-(Ammoland.com)- On October 3, 2011, the Azusa City Council voted to pass on first reading a proposed ordinance which would amend various sections of Chapter 88 of the Azusa Municipal Code and place onerous new restrictions on firearm vendors.
If enacted, the proposed ordinance (Code Amendment 233) would, among other things, amend the City of Azusa's Development Code to require a special Use Permit for businesses selling retail firearms, and prohibit these businesses from operating in or next to residential zones, or within 500 feet of any school or church.
The proposal was scheduled to come before the Azusa City Council again for final enactment on October 17, 2011. On Thursday, October 13, 2011, after being made aware of the issue, attorneys from Michel & Associates, P.C. submitted a letter to the City of Azusa on behalf of the National Rifle Association (NRA) and California Rifle & Pistol Association (CRPA) opposing the proposed ordinance. A copy of the letter is available HERE.
The letter detailed the issues with the proposed ordinance, and laid out how it violated various constitutional principles, including the First and Second Amendments. The letter also pointed out how the City of Sunnyvale recently rejected a similar ordinance, and noted that Sunnyvale's Staff Report on the issue indicated that "there ha[d] been no evidence of increased crime, property devaluation or land use incompatibilities as the result of the businesses," and that Sunnyvale "staff ha[d] not identified any adverse land use impacts associated with a firearms store."
At the October 17, 2011 Azusa City Council meeting, the provisions of the proposed ordinance relating to firearms were tabled. Whether this means the City Council is rejecting the ordinance altogether or it is just following procedure remains to be seen.
The NRA, CRPA, and their attorneys will continue monitoring the status of Code Amendment 233 and provide updates accordingly.
About:
The California Rifle and Pistol Association "CRPA," founded in 1875, is dedicated to defending the rights of law-abiding citizens to responsibly use firearms for self-defense and the defense of their loved ones, for sport, and for all other legal activities. CRPA is the official state association of the National Rifle Association. A California non-profit association, CRPA is independently directed by its own Board of Directors. CRPA's members include law enforcement officers, prosecutors, professionals, firearm experts, the general public, and loving parents. CRPA has always worked to reduce the criminal misuse of firearms and firearms accidents, while actively promoting and organizing the competitive shooting sports and Olympic training programs in California. We are proud to say that many CRPA competitors are among the best in the world. Visit: www.crpa.org