City Of Azusa CA To Vote On Ordinance To Put Gun Stores Out of Business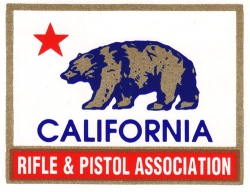 Sacramento, CA –-(Ammoland.com)- At its October 3, 2011 meeting, the City Council for the City of Azusa passed on first reading Code Amendment 233, which will effectively zone out at least some of the city's several firearm vendors.
With regard to firearm vendors, Code Amendment 233 would, among other things, prohibit firearm vendors from being 500 feet from any school, church, or other firearm vendor, prohibit firearm stores from being in or abutting residentially zoned areas, and create revised standards for firearm sales that "will be more restrictive than they are currently."
Attorneys for the NRA-CRPA Local Ordinance Project have submitted a letter to the City Council addressing the legal ramifications of Code Amendment 233's provisions, explaining that they violate various constitutional principles and should not be adopted.
The proposed ordinance will soon come before the City Council on second reading for potential adoption today at 7:30pm at the Azusa Civic Auditorium, 213 E. Foothill Blvd.
All NRA and CRPA, as well as all freedom loving people, are encouraged to attend and respectfully, but forcefully, voice their opposition to the Azusa City Council's adoption of this unreasonable attack on lawful businesses that are the purveyors of our right to arms.
If you are not able to attend, please E-mail all the members of the Azusa City Council. Please be respectful but firm in your comments. The more people that voice their outrage, the more difficult it is for them to ignore us.
There is still time to help defeat the adoption of this ordinance, and the NRA-CRPA Local Ordinance Project, along with your help, plans to do just that.
Below is the contact information for for the Azusa City Council.
About:
The California Rifle and Pistol Association "CRPA," founded in 1875, is dedicated to defending the rights of law-abiding citizens to responsibly use firearms for self-defense and the defense of their loved ones, for sport, and for all other legal activities. CRPA is the official state association of the National Rifle Association. A California non-profit association, CRPA is independently directed by its own Board of Directors. CRPA's members include law enforcement officers, prosecutors, professionals, firearm experts, the general public, and loving parents. CRPA has always worked to reduce the criminal misuse of firearms and firearms accidents, while actively promoting and organizing the competitive shooting sports and Olympic training programs in California. We are proud to say that many CRPA competitors are among the best in the world. Visit: www.crpa.org