Hometown Of Armalite Rifles Commemorates Veterans Day 11-11-11
Veterans Day 2011 In Geneseo, Illinois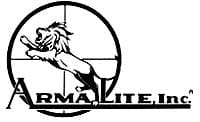 Geneseo, IL – -(Ammoland.com)- Every year, Veterans Day is much the same in Geneseo: the volunteers gather before dawn to unfurl and set up hundreds of flags in the city park.
Each flag honors a veteran from this tiny town.
The number of flags grows every year. How can there be so many in such a small place?
The woman's club is up early too, setting up hot coffee and pastries for the volunteers a block from the park at the VFW. The VFW members stand at attention as the noon siren shrieks. The siren is very close and very loud.
The veterans wait for the siren to fade and fire a 21 gun salute. A close-cropped man surely still in his 20's stops a rusty car filled with children. He stands in the middle of the street with a stiff salute. No one honks at the stop to traffic. There are a lot of tears, none are suppressed.
This year the routine of long years differs slightly. After the salute, the small, mostly elderly crowd hurries into the hall for lunch. Usually they stay gathered on the sidewalk visiting. But this year is cold and windy.
At the park, the flags flying since dawn are now snapping. They seem louder than the wind itself. A small group, they look like family, circles a single flag. They're holding hands. The words, "home soon," come on the wind. The rest is blown away. So goes 11-11-11 in Geneseo, Illinois.
About:
ArmaLite has one of the broadest product lines in the firearms industry. We manufacture and sell semiautomatic rifles in a variety of calibers including 5.56mm and 7.62mm, long range super-accurate bolt action rifles in calibers including .308 Winchester, .300 Winchester Magnum, .338 Lapua, and 50 BMG, and classic 9mm pistols.Visit: www.armalite.com