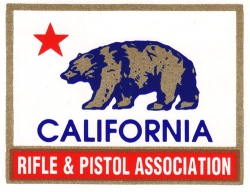 Sacramento, CA –-(Ammoland.com)-In a victory for self-defense civil right activists, a Los Angeles Superior Court Judge has ordered the City of Los Angeles to produce documents relating to the LAPD's policies and procedures for processing applications for a carry license.
In 1992 and 1994, the City's unlawful refusal to properly process carry license applications was challenged in two lawsuits. To settle the suits, LAPD agreed to a court ordered application processing procedure.
The LAPD agreed to a definition of "good cause" that was articulated in the settlement, and agreed that all citizens who request a carry license permit application would be provided a carry license application at any LAPD station house, along with a copy of the LAPD's procedure for handling the application, and the procedures for appealing the denial of a carry license application. The settlements also resulted in the establishment of a Citizens Advisory Review Panel, made up of appointed citizens who would review carry license applications denied by the LAPD and make recommendations regarding whether the Chief should reverse the denial.
A memorandum discussing these suits is posted here.
The LAPD has repeatedly failed to honor its legal obligations under the settlements. It has not made carry license applications and a written copy of the carry license policy and appeal process available at all station houses. And it has ignored the recommendations of the Citizens Advisory Review Panel and has instead enacted a de facto policy of again issuing no carry licenses, despite whatever showing of good cause the applicants might make.
To rectify this situation two new legal actions, financed by NRA and CRPAF through their Legal Action Project, were filed.
The first is a motion to enforce the court's old order in the 1994 case, Assenza v. City of Los Angeles. Some of the original plaintiffs from that Assenza case seek to force the LAPD to reinstate its agreed-to policy of providing applications and copies of its written policy at all LAPD station houses. In support of its motion, NRA grassroots activist citizens were recruited to investigate the LAPD's practices and submitted declarations about their recent attempts to get carry license applications. They were frustrated by uncooperative officers at individual station houses, all of whom had a complete lack of understanding of the LAPD's application process, and who in almost all instances could not provide a carry license application to the requesting citizen, much less a copy of the LAPD's written policy.
Perhaps most egregiously, LAPD officers bluntly told citizens that unless they were celebrities, they shouldn't even bother filling out the carry license application because they would be denied a carry license as a matter of LAPD policy.
The second recent legal action is a new lawsuit, Davis v. City of Los Angeles. The nine plaintiffs in this new lawsuit, some of whom have had carry license applications pending and unresolved with the LAPD for years, have been subjected to a litany of abuses by LAPD in its handling of their carry license applications relating to LAPD's continued failure to comply with the original Assenza judgment. These abuses include not only the failures to provide applications and copies of the written policies at LAPD station houses, but also refusals to timely consider their applications, failures to respond to inquiries regarding the status of applications, failures to acknowledge the availability of the Citizens Advisory Review Panel as a method of appealing denial, and failure to give any weight to recommendations by the Citizens Advisory Review Panel.
As part of the Davis lawsuit, NRA/CRPA sought documents relating to the Chief Charlie Beck's review of the recommendations of the Citizens Advisory Review Panel, documents showing any evaluation, assessment, and decisions about the positive recommendations of the Citizens Advisory Review Panel, and documents relating to the current City and County of LA residents with active carry license licenses issued by Chief Charlie Beck. The City refused to turn them over. So the Court was asked to intervene.
In ordering the City to produce the documents, the Court noted that the City's attempt to justify its refusal to turn them over consisted of mere "boilerplate objections," some of which were not made "in good faith."
We'll keep you posted as the case develops…
Seventeen years ago the NRA and CRPA joined forces to fight local gun bans being written and pushed in California by the gun ban lobby. Their coordinated efforts became the NRA/CRPA "Local Ordinance Project" (LOP) – a statewide campaign to fight ill-conceived local efforts at gun control and educate politicians about available programs that are effective in reducing accidents and violence without infringing on the rights of law-abiding gun owners. The NRA/CRPA LOP has had tremendous success in beating back most of these anti-self-defense proposals.

In addition to fighting local gun bans, for decades the NRA has been litigating dozens of cases in California courts to promote the right to self-defense and the Second Amendment. In the post Heller and McDonald legal environment, NRA and CRPA Foundation have formed the NRA/CRPA Foundation Legal Action Project (LAP), a joint venture to pro-actively strike down ill-conceived gun control laws and ordinances and advance the rights of firearms owners, specifically in California. Sometimes, success is more likely when LAP's litigation efforts are kept low profile, so the details of every lawsuit are not always released. To see a partial list of the LAP's recent accomplishments, or to contribute to the NRA or to the NRA/CRPAF LAP and support this and similar Second Amendment cases, visit www.nraila.com and www.crpafoundation.org.
About:
The California Rifle and Pistol Association "CRPA," founded in 1875, is dedicated to defending the rights of law-abiding citizens to responsibly use firearms for self-defense and the defense of their loved ones, for sport, and for all other legal activities. CRPA is the official state association of the National Rifle Association. A California non-profit association, CRPA is independently directed by its own Board of Directors. CRPA's members include law enforcement officers, prosecutors, professionals, firearm experts, the general public, and loving parents. CRPA has always worked to reduce the criminal misuse of firearms and firearms accidents, while actively promoting and organizing the competitive shooting sports and Olympic training programs in California. We are proud to say that many CRPA competitors are among the best in the world. Visit: www.crpa.org